Yu Yureka Plus to launch in India on July 24th
Yu Yureka Plus is on its way to the Indian market and it will launch on July 24th. Yu, a subsidiary from Micromax, launched its first smartphone last year, and now it is ready to launch a slightly better version of the same phone. Coincidentally, it will also be much more expensive than its first iteration.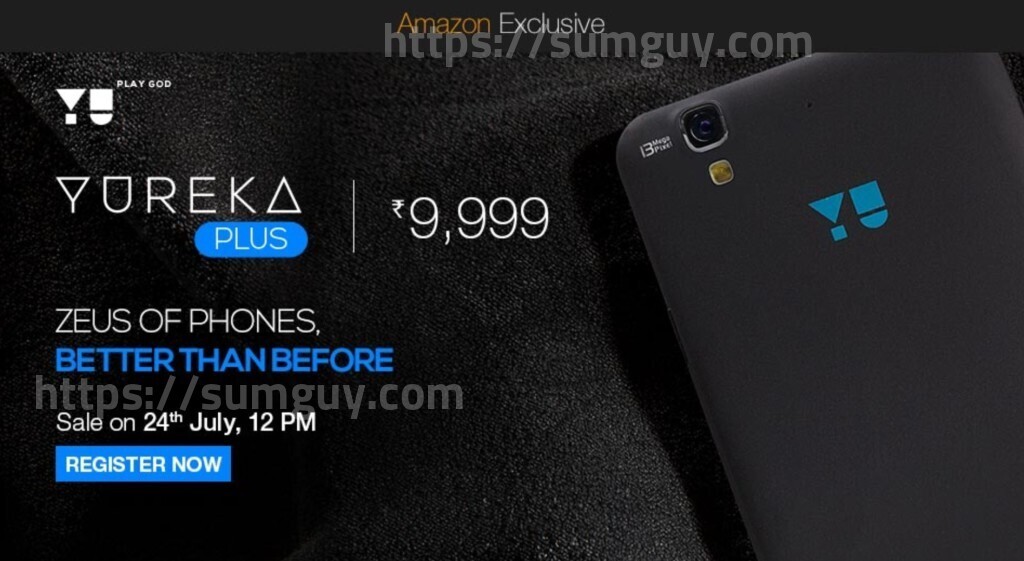 Just like it happened with the previous device, Yu Yureka Plus will launch running on the latest Cyanogen OS version (Lollipop). This is one of the few notable changes made to the device. It still has a Snapdragon 610 paired with 2 GB of RAM but it did change its display to a full HD resolution from720p. The screen maintains a 5.5 inch size but the slightly higher pixel density will be noticed by some. The battery also doesn't change (2500 mAh capacity).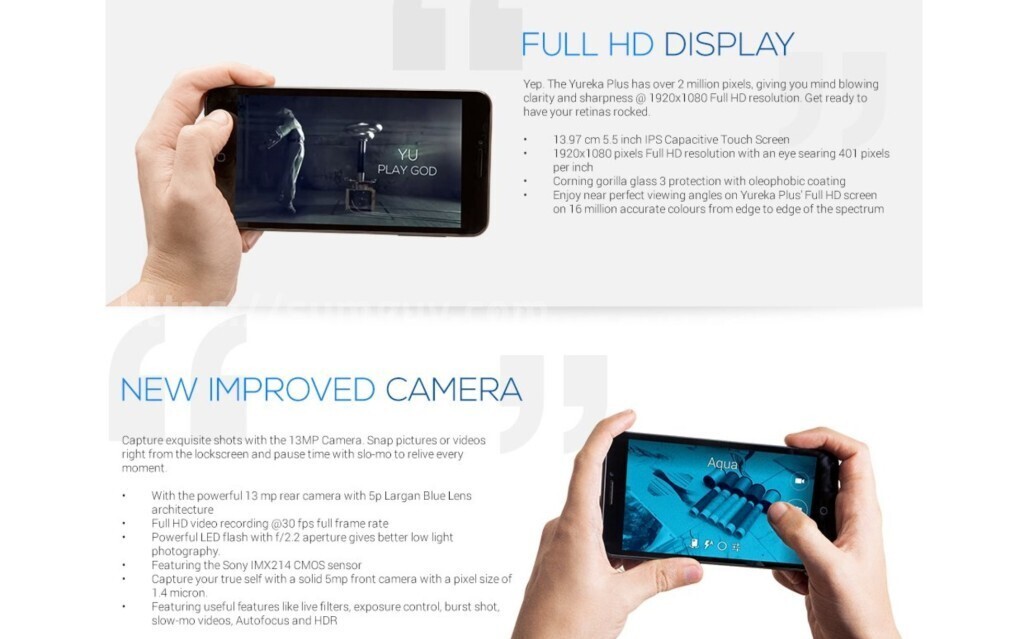 The final change is the new camera, a Sony IMX214 CMOS sensor with 5p Largan Blue Lens at the resolution of 13MP.
Fortuitously, the price bump is not huge, as the device will sell for 9,999 Indian Rupees, which means $157, a raise from $142 or 8,999 Indian Rupees for the previous model. This smartphone is supposed to replace the previous one and it will start selling on July 24th. Until then, possible customers can go to Amazon and register there for a Yu Yureka Plus.
Source: Amazon