Yahoo Messenger major update – Yahoo really wants you to use its product
Yahoo Messenger does not want to give up and admit defeat in front of Hangouts, iMessage or Facebook Messenger, which is why it is now alluring us with a major update. Did anyone even knew about this app though?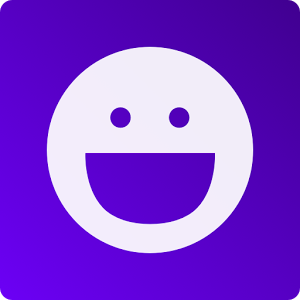 Well, since Yahoo is trying, let's see what this is all about. Among the important updates we count the photos. You can now send photos to entire groups in a second (which could translate to a Flickr-like album being easily sent over to groups). Images will be downgraded a bit in this process, but overall quality will not be affected. Whoever wants to download the images on their phone can easily do so. GIFs re also supported now with Tumblr being the source of your GIF comments on Yahoo Messenger.
Messenger also allows you to unsend messages or photos or texts and you can even like a message if it attracted your attention. Another interesting new feature is Smart Contacts, which helps you automatically find friends and family and it detects your relationship with them. This means that, if you start a family group, your family members can be automatically added.
Yahoo Messenger is praising itself for being very very fast with this update, which means that conversations are synced between platforms almost instantaneously. It's more than just a messenger:
• Chat one-on-one or in groups
• Yes, take backs! Tap "Unsend" to remove photos and messages from a conversation
• Instantly share lots of high-resolution photos at once
• Swipe to view photos beautifully displayed in a carousel
• Express yourself with animated GIFs
• "Like" messages and photos in the conversation
• Offline/low connectivity mode—anything you share will be posted once you're back online
• Optimized for use with TalkBack
You can download the Yahoo Messenger app from Google Play Store now and the changes will also be there on the Web version of the app. If you are still using this Messenger over others, you should give it a look below: