Xiaomi Mi 4c to launch later this month!
Xiaomi made an announcement today and a new flagship emerged from it all: meet Xiaomi Mi 4c. The device itself will be seen on September 22nd, when it goes live. It will probably be available for certain areas in Asia at first and it will be ported to Europe and North America later this year. This could just be extreme optimism on our part though.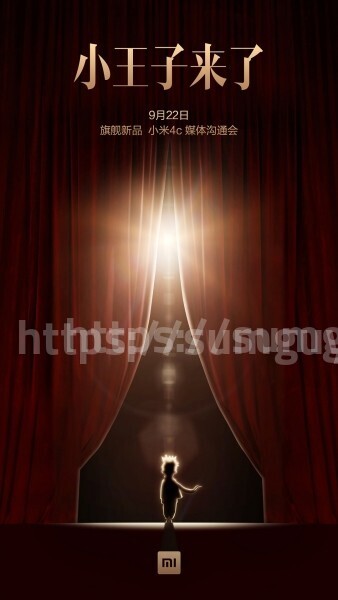 We do not know which countries get to see it first, nor do we know what the technical details are at the moment. More details will be spilled at the Xiaomi launch event taking place later this month.
The company is branding this smartphone as something completely different from their other products and they even make the analogy of a little prince you can hold in your hand. Can we think of a super-slim device with a precious display?
The regular Mi 4 is powered by a Snapdragon quad-core 2.5GHz processor paired with a 5 inch Sharp/JDI color-saturation screen and a pair of 13MP/8MP cameras.
What could the specs for the Xiaomi Mi 4C be? Let us know in the comments what you think while we wait for more details!
Source: Miui