Worms 4 available on Android devices! Relive the past with another multiplayer game and high stakes!
Are you a Worms fan reminiscing on the good old days when you used to play it on a Symbian device? Well, long years have passed, the game became somewhat of a hit on the PC and it even got to be live on smartphones again! Well, now you can play Worms 4 on your Android device.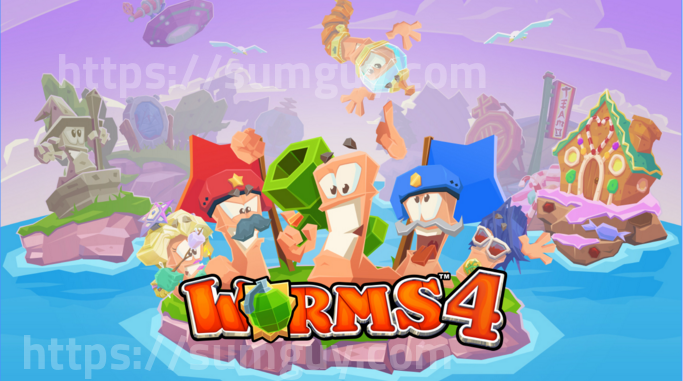 When it comes to continuity and title placement, this franchise has not been the most consistent. Out of more than 23 games out there, there's at least one named Worms 4 already. Their story continuity is also pretty much jumbled, but hey, you always do the same things, run around on a 2D map and watch it be inevitably blown up by worms.
Worms 4 has been available on iOS for a few months now and it is finally available on the Google Play Store as well. The game is still the same gameplay-wise, you get tons of wormies that will keep spitting pop references with their squeaky voices until they all die or until the map is vanquished by their ridiculously violent weapons. You get a multiplayer too.
The changes are minuscule; of course we get some visual improvements, better controls and menus for the mobile interface and a live one-on-one multiplayer. The world is more dynamic and the rounds are much faster to encourage matches. The players will be divided into worldwide factions and every victory or defeat will add up to the overall conflict.
Worms 4 is available for mobiles and tablets and it is not a free game, plus you get some in-app purchases here and there. But they will only amount to a few dollars, and you can win without any of those things anyway. If you feel intrigued, give the game a look below: