Verizon's Samsung Galaxy S5 updates to Lollipop 5.0
Verizon's Samsung Galaxy S5 is getting its Lollipop update. Usually, Verizon has waited as long as it could before releasing a new OTA for its devices. This time though, things are different and Galaxy S5 is getting a timely update to Android 5.0, being the first US variant to get the update so far.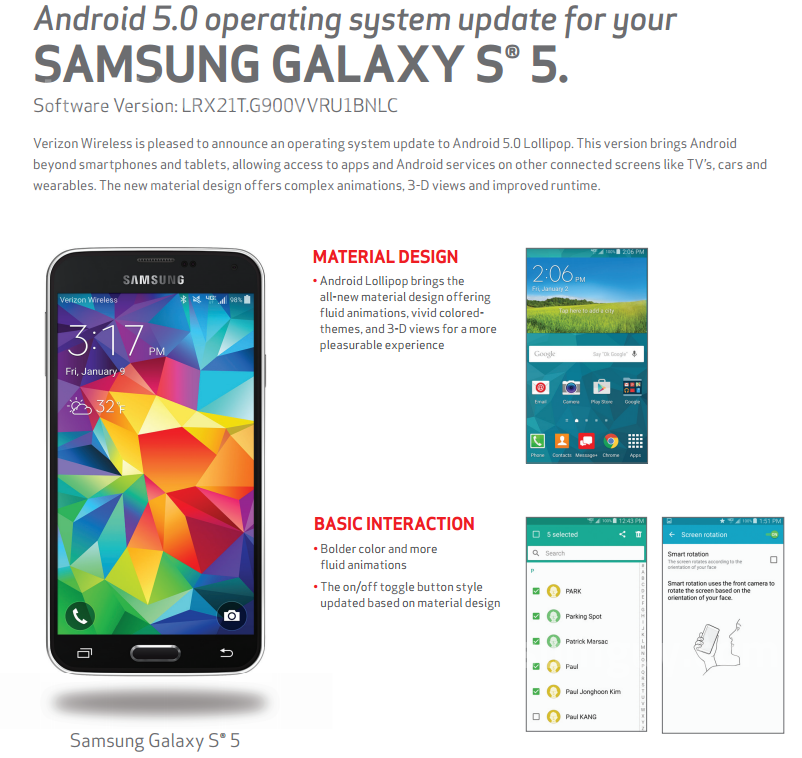 The update version is VRU1BNLC and it has Android build number LRX21T. The first rollout stage will be slow but it will come in a few days with its unforgettable TouchWiz. The software design presents a new lock screen, ART, priority notification modes and an updated multitasking interface with brighter colors.
We do not know if checking the update button will do anything to the device yet, but we doubt mashing the button in will bring the OTA faster to your device. You will just have to wait for a few more days for it to organically reach devices.
Source: Verizon