Verizon's LG G Pad X leaked in photos by @evleaks
Verizon's LG G Pad X was leaked today and the images come from our old friend @evleaks of course. It seems that retiring is just not in his veins as the famous Twitter user just keeps busting out mobile news even though he announced his withdrawal from the leaking game months ago. If you've ever seen an LG tablet before, it's no new news really, but it is a new product though.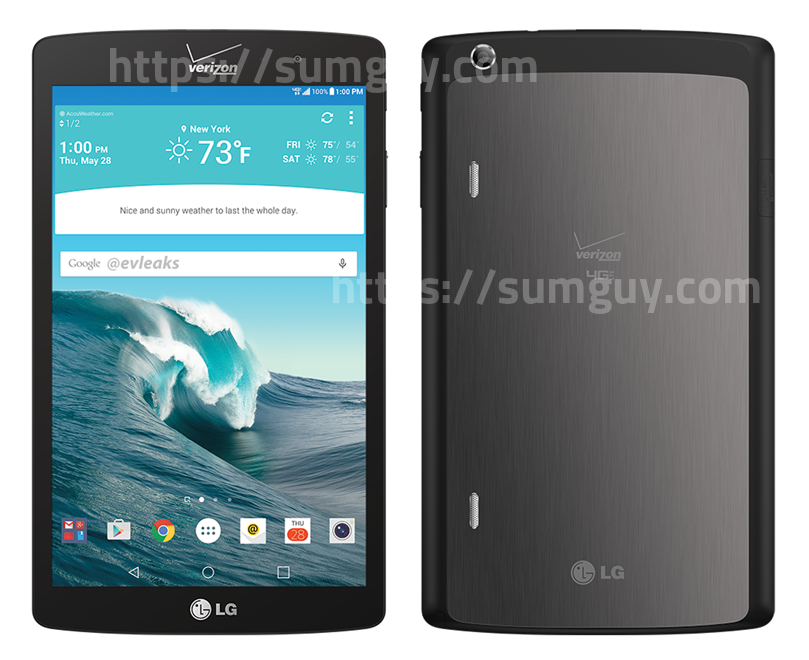 The new Lollipop tablet seems to be made from brushed aluminum – partially at least – and there will also be some stereo speakers in the back. There's plenty of room for the Verizon logo you can see everywhere, as usual. There's no news on the spec front yet, but the screen looks around 8.3 inches. It also looks like an upgrade from the usual budget LG tablets already out there.
Source: @evleaks via AndroidPolice