Verizon's HTC One M7 finally gets update to Android 5.0 starting May 14th
Verizon's HTC One M7 version is getting an update to Lollipop tomorrow, on May 14th. Most of the world, including major US carriers, got their update long ago, and it is finally time for Verizon's device to join the Android 5.0 elite. The update announcement comes from HTC's VP of Product Management, Mo Versi, and it was made on Twitter earlier today.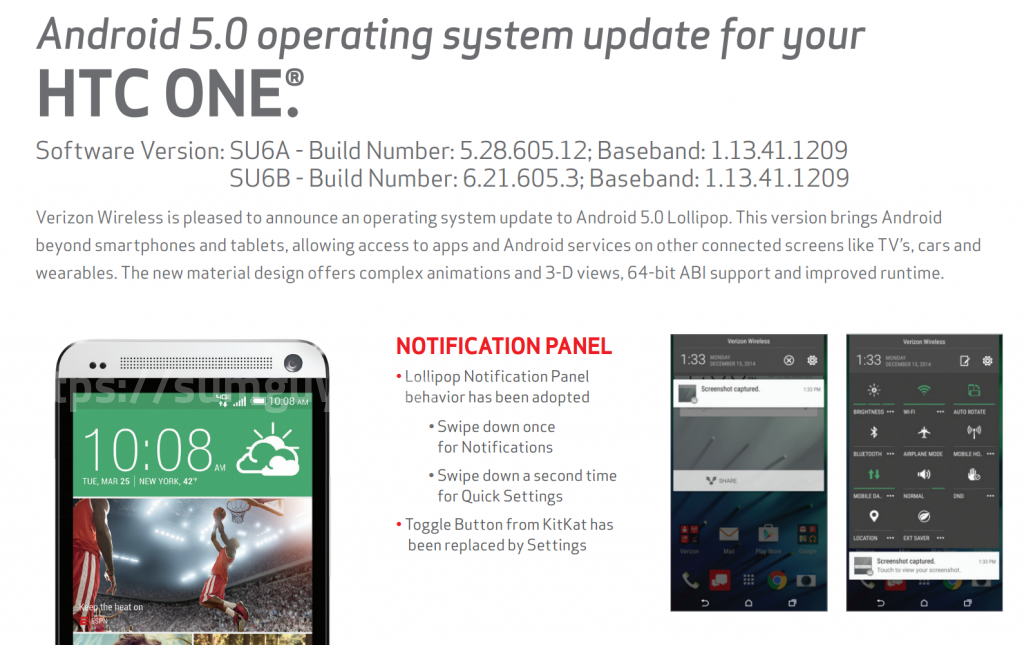 There's also an updated official document highlighting the changes you will get when you get to version 5.28.605.12 or 6.21.605.3. There's the usual Android 5.0 tweaks, but some of HTC's twists regarding Sense UI are included as well; below you can see a short changelog:
What's New:
[box type="shadow"]
HTC EYE Experience is added
Enhancement of Visual Voice Mail features, including add note feature, add flag feature, add phone number directly to CGD group, and adjust transcription area when it is too long
UI design changes to avoid auto device factory reset after accidental multiple unsuccessful attempts
Enhancement to 3-way calling feature
File manager is added
Addressed calling issue when dialing +1(202)xxx-xxxx
[/box]
You can check out the full changelog in the Source link below. Hold on for a few more hours, world! The wait is almost over!
Source: Verizon