Verizon now sells Samsung Galaxy Note Edge on and off contract
If you are a Verizon client and want the hot new Samsung device, you can get the Galaxy Note Edge from your favorite carrier starting today. The phone will be available at $399.99 on a two-year contract, and you can get it full price at $799.99. That's still $150 less than the AT&T whole price and $40 off of Sprint's full price.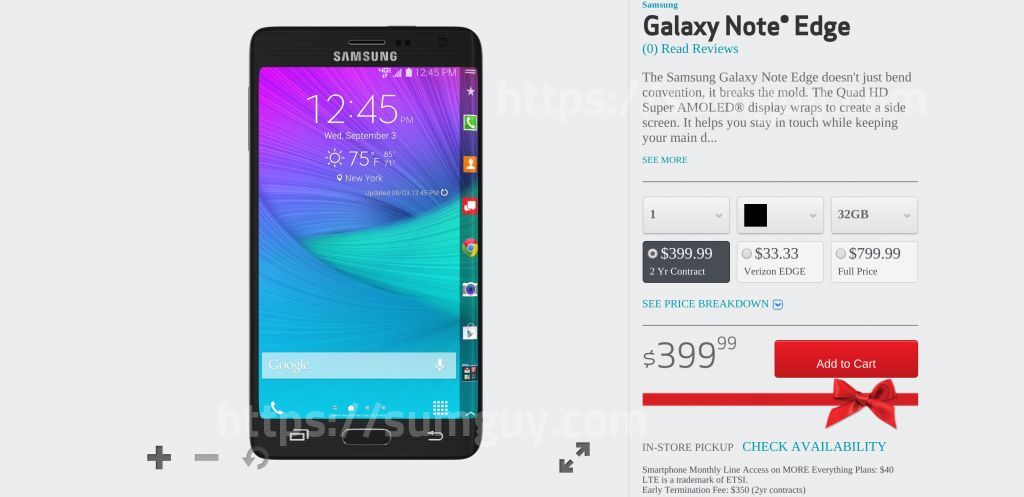 The Note Edge was in the news yesterday as well, when US Cellular announced it will start selling it as well. It's practically a Galaxy Note 4 with an innovative screen on the side. The extra strip of screen only works when a compatible Samsung app is working on it and it usually remains black, reminding you that the exclusive option is pretty useless in the end. Other than that, the device is pretty solid with its Snapdragon 805 processor, 32 GB of space and 3 GB of RAM.
Source: Verizon