Verizon DROID Trubo 2 and Maxx 2 pamphlets leak ahead of launch
Verizon DROID Turbo 2 and DROID Maxx 2 promotional pamphlets leaked online recently and new details regarding the two devices were spilled on the Internet. This year's exclusive DROID line devices are back and they will be announced on October 27th.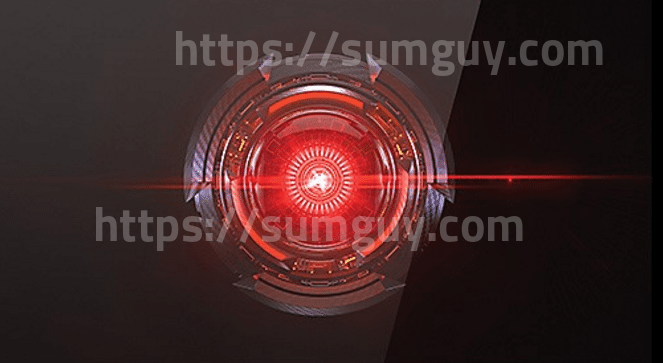 The most recent leak regarding DROID Turbo 2, the high-end smartphone, and DROID Maxx 2, the mid-range version of the device, was revealed by Droid Life and it presents some interesting details already being rumored on the Internet.
Motorola DROID Turbo 2 details
The high-end version of this year's Verizon exclusive will get access to Moto Maker, making it the first Verizon DROID device to get this option. The overall design of the device is similar to Moto X 2015 which Motorola has been selling for a little over a month now. The pamphlet mentions a shatterproof screen – a Verizon P-OLED display panel resistant to cracks – that should be more resistant than conventional tempered glass.
DROID Maxx 2 details
The mid-range Verizon-exclusive is promoted as a long-lasting smartphone in terms of battery – it should last up to 48 hours. You can get a blue, red, black or green version and you can trade-in your used phone for up to $300, even if it has a cracked screen.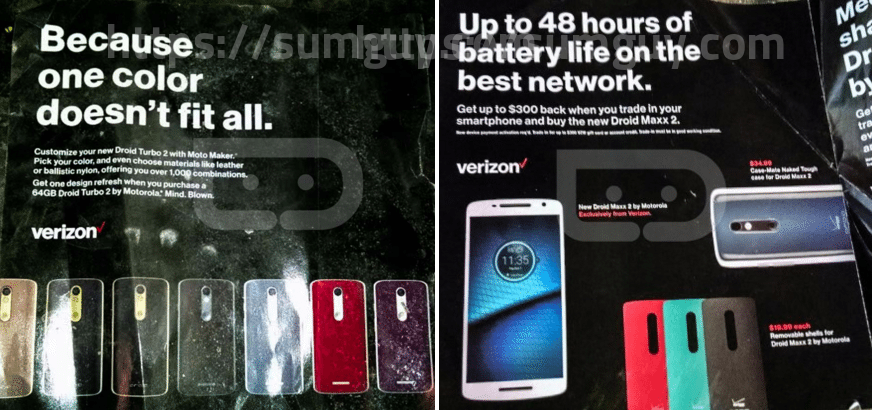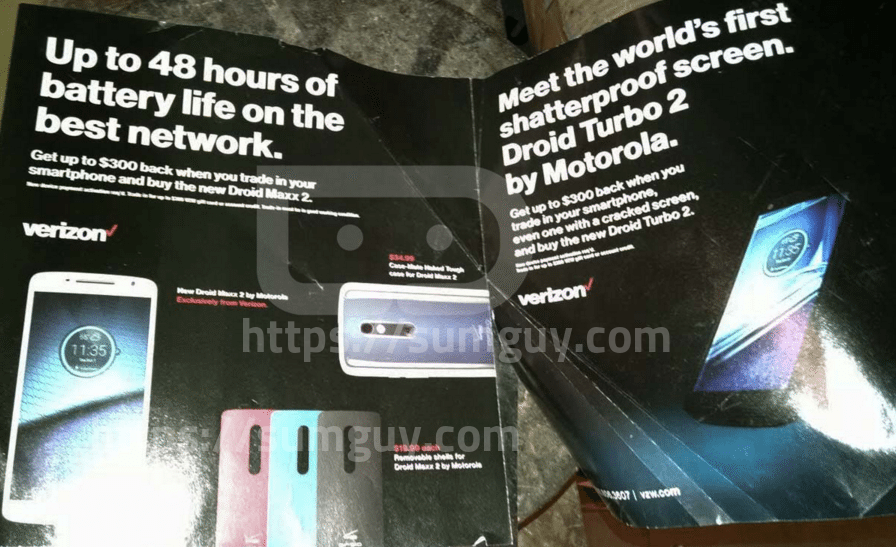 There's no news on pricing yet, but expect the Turbo 2 to range between $600-700 and the Maxx 2 to cost around $400-500. Remember these are Verizon DROID -exclusive phones, so you will not be able to get them if you don't have a Verizon data plan or are not willing to commit to them.
Source: Droid Life