US Cellular Moto E LTE and Moto X 2014 get OTA to Android 5.1
Motorola announced the Android 5.1 update a few weeks ago via a soak test in some countries but those times are nearly over as US Cellular has recently posted update details on their site. It appears that Moto E LTE and Moto X 2014 are getting a Lollipop update.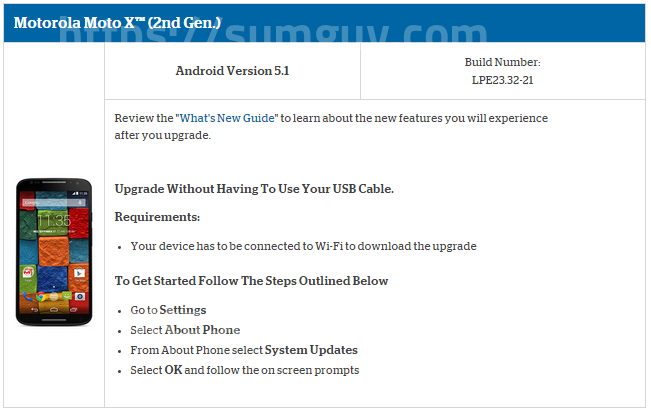 When you go to the system update menu of your device you should be able to get the OTA. Your device will have to be completely stock and you will need a stable WiFi connection for this to work. This small update improves stability, solves a few minor UI problems and it makes a few changes to certain features. It's not a big update in itself, but it's always best to be as updated as possible.
Source: US Cellular