UK Samsung Galaxy S5 updates to Android Lollipop 5.0
UK Samsung Galaxy S5 is getting a due update to Lollipop today. There is still no news regarding the update coming to US customers, but it can't be postponed for long, right? Galaxy S5 SM-G900F is getting notifications regarding the OTA update that brings about changes to TouchWiz UI and other new features.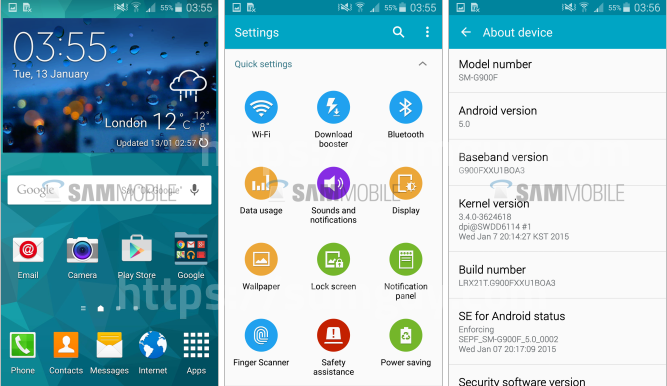 The Android update is the 5.0 build and not the latest 5.0.2 build. Updated Samsung devices will be getting a minor update to 5.0.1 soon though.
What Android Lollipop is bringing to Samsung Galaxy S5 is improved notifications, ART as a default runtime and NFC device setup among others. The update is roughly 1.4 GB.
Source: SamMobile