Are you an aspiring writer and want to feel old-school while you sit in a nice coffee shop or in the park writing on your tablet? The Typewriter app could be the thing for you, my friend! This little app will make your mobile writing experience resemble the good old days struggle with jolly old typewriters.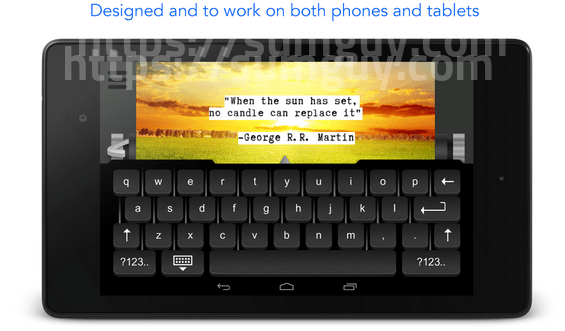 This virtual typer will help you get inspired by its feel and sound and you can even relive how age' old writers created their masterpieces. You can find it on the Google Play store and it is quite popular, having well over 50k downloads so far.
This app is inspired by the Hanx Writer app for iPhone that Tom Hanks helped create a while back. It is not related to the Tom Hanks app however, but it offers a similar experience for Android users.
After you finish writing your thoughts of the day you can share them on social media like Instagram, Facebook and Whatsapp, or you can store them on Gmail and Dropbox for example. Among the important features you get are 5 different fonts and five different font colors, real typewriter sounds, different font sizes, and Latin, Hangul and Cyrillic support.
The Typewriter app is found free of charge on the Google Play Store and you will only be bothered by an ad when you start the app, just to keep them app developers going on coffee and all.