Total Commander v2.6 update makes things look more Material-esque for the mobile file manager app
Total Commander just got updated today, and it became just a little bit less ugly than it used to be. The desktop file manager we all love has a mobile version as well, and, even if it wasn't pretty, it did its job. Not it also got a nice makeover.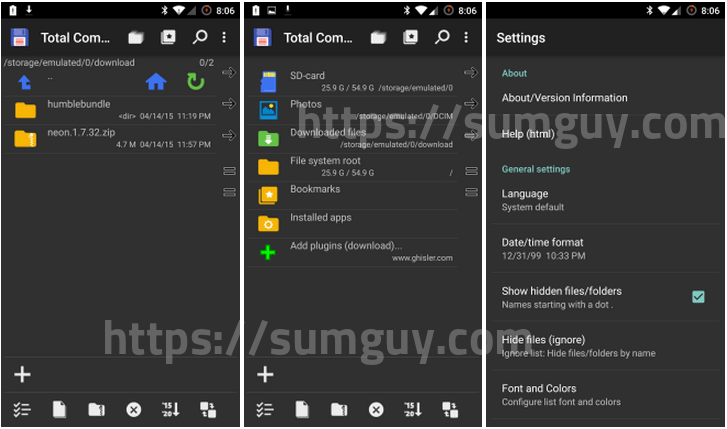 Version 2.6 is making an effort it bringing things to the Material side. It is far from becoming a good looking device, but it's on its way there. The app has an overall dark UI and below you can see the entire changelog:
[box type="shadow"]
Android 5: write to external SD-Card without root
New material design icons on Android 5 (configurable, also on older versions)
Larger default space between icons and file names (configurable)
Option to hide status bar also on phones with Android 4 or newer
Show all user buttons in grayscale when using new button style
Load JPG thumbnails from EXIF data (faster)
Create new folder in "Save as" dialog
Media Player notification: Small "x" button to close player
[/box]
The Play Store still shows the old screenshots, but you can install or update to see Total Commander in all of its new and improved splendor.
[googleplay url="https://play.google.com/store/apps/details?id=com.ghisler.android.TotalCommander"]