Titanium Backup update v7.0.0 – better Lollipop and CM12 support
Titanium Backup is updated to v7.0.0 and it now presents better Lollipop support and a more stable connection to CM12.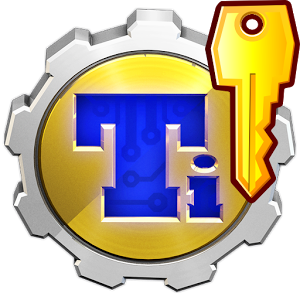 Even if there are not many improvements from v6.2.0.3, some things have changed and below you can see the actual changelog:
Added support for storing backups into any DocumentsProvider (eg: on external SD card) on Android 5.0+.
Added support for CM12's built-in SU app/binary.
[PRO] Added new widget action to restore the oldest/newest data backup for an app.
Improved backup location selector with easier navigation to the various storage locations.
Fixed hang at "Checking for root elevation" with *very* old SU versions.
Various bugfixes.
Updated translations.
It appears that you can choose your storage location and directory structure for backups more flexibly on Loollipop devices. The update fixes issues with SuperUser on CM12.
The update will be available through the Play Store and you can also get the download file below:
Filename: com.keramidas.TitaniumBackup-7.0.0-353-minAPI3.apk
Version 7.0.0 (353) Android 1.5+
MD5: 0d8954ca2c7da75142da6092e7ef2bfc
[ddownload id="3746″]