[The rumor mill] Samsung Galaxy S7 to have 5.7″ display with 12MP camera
Samsung Galaxy S7 is expected to launch in February at the Mobile World Congress in Barcelona, and this can only mean that rumors regarding the device are starting to pour in. A photo recently posted online shows some of the specifications for the device – one of the few variants Samsung will reportedly launch.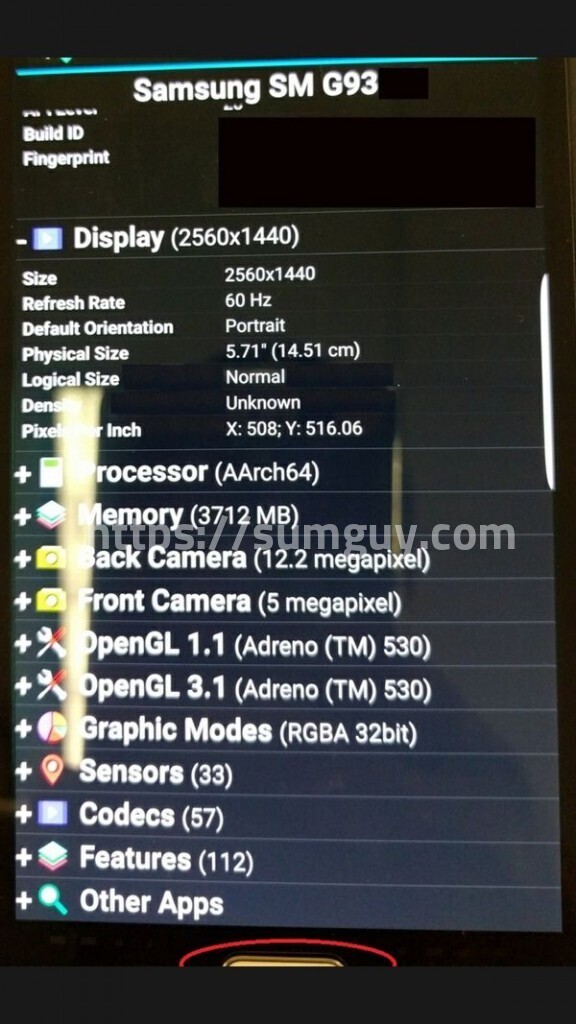 If this photo is true, Samsung Galaxy S7 would be a replacement for Galaxy S6 Edge +. The new smartphone has a 5.7-inch 2560×1440 display but we do not know yet if the said display will be flat or curved.
Some rumors put the original S7 at a flat 5.2-inch display with the Edge variant sporting a 5.5-inch curved display.
Among the leaked specs we found are the 12.2 MP rear camera and a 5MP frontal snapper. This is a drop from the 16MP sensor on the Galaxy S6, but the decrease could be explained by a better-quality sensor with larger pixels that would perform better in low-light conditions. S7 is also said to sport 4GB of RAM and a Qualcomm Snapdragon 820 chip. Possibilities also include a pressure-sensitive screen, a retina scanner and an USB Type-C port.
Source: The Verge