The Energizer bunny wants his own rugged phone – and he'll get it this spring!
The Energizer bunny wants to get into business with electronics because he is sick of being used by everybody as a mere swappable battery with a long-lasting life. This could be as good as any explanation for the Energizer phone, the ruggedized device made by small manufacturer DDM for the European market.. It appears that this is not the only news Energizer has for us, as at CES in January we will be seeing more of the rugged phone and possibly other devices or batteries as well.
The phone is a strong device similar to CAT and Casio handsets, which means it is water and dust proof and can resist drops, at least in tests. It has, of course, a long-lasting battery -what would come of its name it didn't have the branded Energizer bunny cell?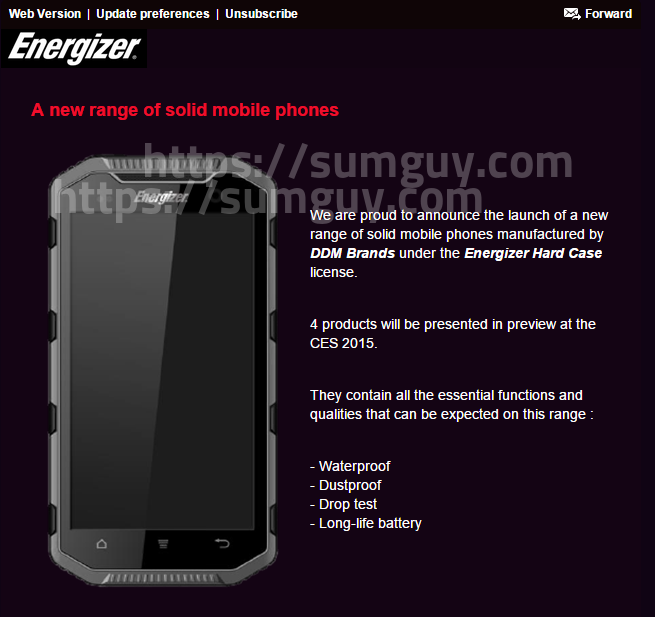 The drop test function could be an interesting – or not – app that will let you know whether the device resists falling on concrete or not. The device will be sold in Europe by Avenir Telecom and it will be a cheap off-contract purchase.
The device will be a cheap and perfectly functional mobile device – albeit smart – for people who want nothing to do with brands. It comes with a funny energizer bunny case in pink that could make children like it more. Hey, it might be a good choice for a child mobile device for what we know. Or it may be a flop, as most people already say. We'll see what the energizer future brings next year!
Source: Android Police