Tesco HUDL2 – a new quad-core tablet for the brits at a special price!
Tesco announces a new HUDL2 tablet with better specs and new improvements! The UK-based tech chain may not be as well known in the US, but it is actually the world's second most profitable retailer in the entire world, being outclassed only by Walmart. Initially, the Tesco chain activated in the supermarket industry but, ever since, it spread to technology and general goods sectors.
Hudl 2 tablet is the follow-up to last year's Hudl and it is aimed at the family segment. It is faster, bigger and looks better too, and soon it will be available for only $200 USD or £129.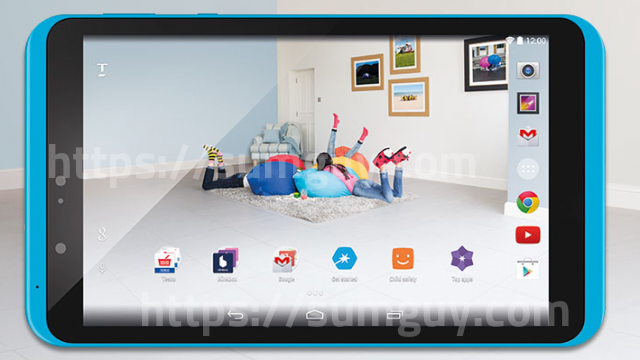 What will the brits buy at the price? See below:
8.3" 1080p LCD screen

Intel Atom quad-core processor at 1.85 GHz

2 GB of RAM

16GB of storage with the possibility of adding a microSD slot

Dual-WiFi band

Bluetooth 4.0

Dolby stereo speakers

Built-in parental controls

Android 4.4 KitKat with Google Play.
Last year's Hudl had only a Rocketchip ARM processor helped by 1 GB of RAM, which means that Hudl2's upgrade to a quad-core and 2 GB of RAM are a nice boost. Not much customization is brought in on the OS side, the only changes being parental controls for content filtering and creating up to seven user profiles.
https://www.youtube.com/watch?v=NGiVtdZX6Rg
The tablet will be available in more color variants and can be purchased online starting October 8th (at the special price of £99) or picked up directly from stores starting October 10th. Hurry up, Tesco says that when Hudl2 is gone, it's gone!
Source: Tesco
[wdsm_ad id="1484″ class=" " ]