Team Win Recovery Project gets materialized themes from XDA dev
Team Win Recovery Project just got its material design themes from z31s1g, a XDA developer. It was about time that outdated screen got a makeover!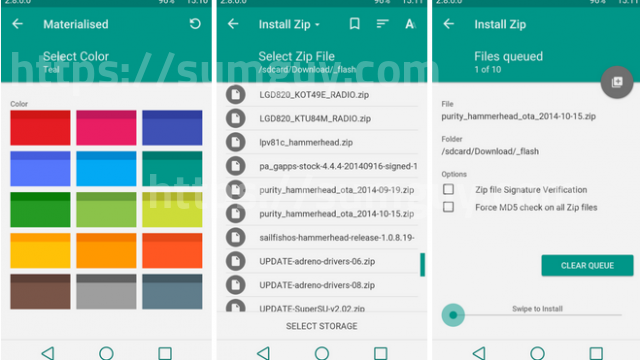 One XDA developer wanted to change the way TWRP looks and he finally managed to make the feature look much more in sync with Lollipop. The screen is changed every time, even when you run scripts or wipe partitions. You can get a light or a dark variant and pick your favorite from the 15 available colors.
This new materialized TWRP theme supports resolutions from HVGA (320×480) to QHD (1440×2560) and in order to have support for it, you will need TWRP version 2.8 or above.
In order to download and activate the theme, go to XDA devs.
Source: XDA