Waygo is a new Android app that helps users translate different phrases from Chinese and Japanese to English at no cost. It is a play on the already popular Word Lens app and it lets users use up to 10 translations per day for the free version. They can play up to $7 for a lifetime license that allows continuous usage daily or $2 for a tourist license that works for 1 week.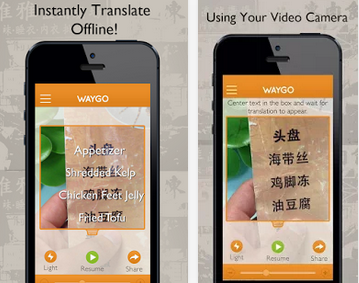 Waygo stores the translations it makes locally so it doesn't need an internet connection to use it. The app doesn't recognize stylized characters or calligraphy which means those Asian character tattoos will not be translated by it. You'll have to take that tattooist's word for the translation. It will recognize different items on Chinese or Japanese menus though!
The app is already a hit on iOS and now Android users can finally see for themselves if it is worth the hype. You can try it free of charge in the Google Play Store.