LG launched Chromebase – its all-in-one desktop with Chrome OS – today. The device is now available for everyone at a spiked price. Let's see what it's made of, shall we?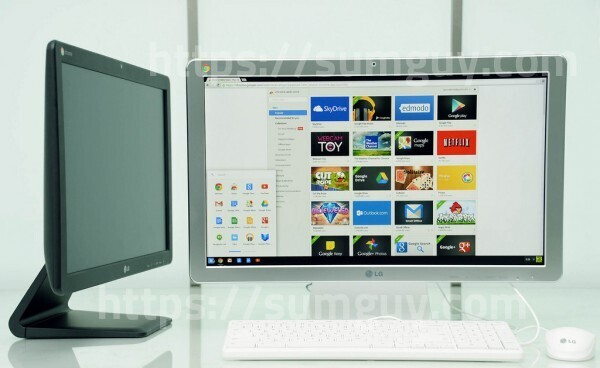 Chromebase has a Full HD 21.5-inch screen at a 1920 x 1080 resolution that offers an accurate contrast and color reproduction at an accessible viewing angle. It presents two built-in speakers at ample amplitude. It comes with interesting peripherals and can be used as a monitor when the user wants to plug a laptop in. The all-in-one desktop has an Intel Haswell processor with a 1.3 MP webcam with microphone.
Chromebase is available on the market starting May 12 on NewEgg and starting May 26 everywhere else. The desktop will sell for $349.99 and it will have 100 GB Drive storage for two years.