SUPER – a new social media app with photos from Twitter co-creator Biz Stone
A new opinion sharing app is on its way to break the internet, and it is SUPER! No, really, that's what it's called. It was made by Twitter co-founder Biz Stone and it is bound to make your opinions heard all over the social media and virtual world (eventually).
The app is supposed to make it easy for you to share whatever is on your mind with a photo and some CAPS LOCK words on top of it. All you have to do is pick an opener, like Check Out, I Like or The Worst, and then you add your text and sign it. You will choose a random background image for the text, add a filter and voila! Of course, you can take a picture to use as background if you wish.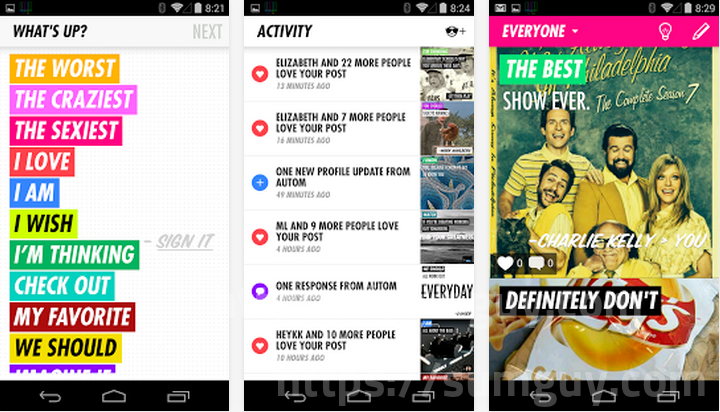 SUPER seems to be fun and working, although it could have included sharing options for other social medias than SUPER users by now. There's not much to do with the app already, unless you AND your friends have it, but it may get better with time. You can find it free in the Google Appstore now.
[googleplay url="https://play.google.com/store/apps/details?id=me.superco.app"]