sProjector – portable mini-projectors for better presentations!
Time passes and technology changes. Every huge apparatus that may have been useful in the past has shrunk over time and this is exactly what has happened with projectors. Long past are the days when you had to carry around a large projector whenever you had to present something important to the world.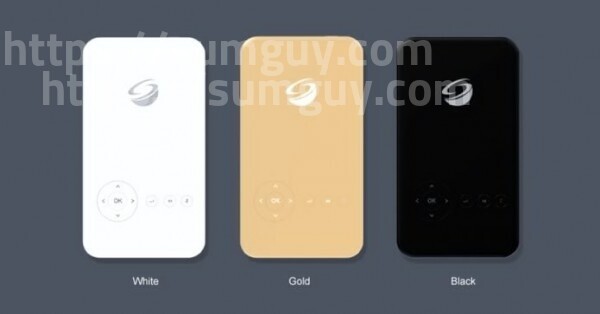 Pico projectors have started to emerge on the market and sProjector is one of these new devices that you can try, if its IndieGoGo campaign succeeds. This device promises to be the most powerful mini TV projector to reach the market soon. It is ultra thin, weighing 150g at 70mm x 130mm x15mm. The projector offers 1000 lumens projections (much brighter than the usual 50-100 lumens for other similarly sized projectors). The device has built-in batteries that last up to 5 hours without needing an external battery supply. It has no fan design and it uses an SSD as storage, which means it will not make any noise.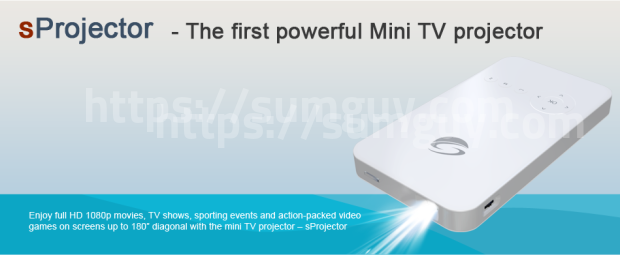 The sProjector can be used as a TV dongle where you can enjoy videos without needing an Internet connection. Users will be able to transfer videos and shows onto the SSD. The device runs on Android 5.1.1 and runs on 2 GB of RAM with 32GB of storage via SD card. It connects via Bluetooth 4.0 and WiFi.
https://www.youtube.com/watch?v=FSY42SCB59w
The sProjector already reached 4,120% of its $10,000 goal, and there are still 17 days left in the campaign. In order to reserve your own mini-projector, you have to pledge $190, which is a discount from the official price of $249. If you want more devices, you can get a discount.
Source: IndieGoGo via AndroidCommunity