Sprint rolls out minor updates to Samsung Galaxy S5 Active, S III and Tab 4
Sprint is having fun with its devices today, especially with the Samsung Galaxy line, as it releases small updates for some more mediocre handsets. If you have a Samsung Galaxy S5 Sport, Samsung Galaxy S III or Samsung Galaxy Tab 4 from Sprint, you should check that update button. Don't be too happy though, you won't be getting a new Android version, only a few tweaks and updates.
Samsung Galaxy S III has been on the market for two years therefore it is the device with most updates had so far; the patch to version L710VPUCNJ2 brings about HD voice icons for calls which means increased sound quality on calls and some Google security patches.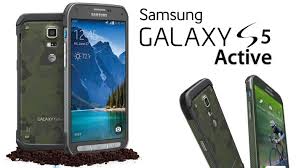 Samsung Galaxy S5 Sport or S5 Active is getting its first update since release, and this version brings about minor UI enhancements and that's about it.
Samsung Galaxy Tab 4 (the 7-inch version) is also getting its first update to version T237PVPU1ANL1, and its most notable change is the addition of Samsung kids Mode UI layer.
The updates are small in size considering the changes, and it may take a while to get to your phone. You have to remember that if you modified the root or recovery files of your Android phone, the update may fail.
Source: Sprint