Sony Xperia Z6 rumors, leaks and possible specs
Sony Xperia Z6 is just a dream or a rumor for the moment, but that does not stop the Internet from talking about it. Next year's Sony flagship will not show up soon, but the rumor mill is already running amok.
Since Xperia Z5 launched globally on September 2015, we are expecting the Z6 to launch sometime in September 2016 (the news was also hinted at by Sony officials for TechRadar).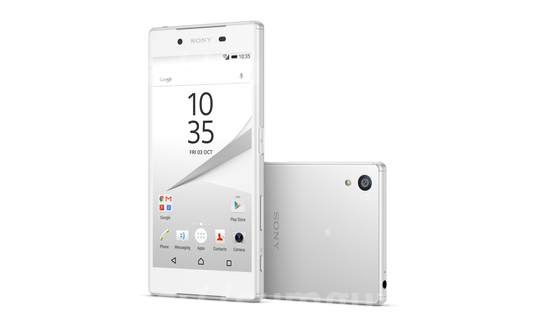 Since prices are a bit of a stretch right now, especially since we haven't seen the device, at least in leaked photos, but that won't stop us from speculating. If we are to go along with the trends, we would appreciate the price of Sony Xperia Z6 to a hefty $700-800.
Since this year's Sony flagship launched in three forms, the next one could very well launch under a classic Z6, Compact Z6 and Premium Z6 umbrella. It all depends on the overall success of the current flagship.
The rumor mill puts Xperia Z6 specs somewhere close to a melange between an iPhone 6S and a Samsung S7. The phone is said to sport pressure-sensitive screen technology and a proprietary form of Apple's 3D Touch, letting users access various functions and apps by applying different amounts of pressure on the screen.
Since Xperia Z5 Premium is the first phone to show a 4K display, we can only hope that next year's Sony flagship will show the same detail. Some reports suggest that the next flagship will only have a QHD screen.
When it comes to processors, Z6 is expected to sport the Qualcomm Snapdragon 820 processor. This new SoC promises to offer double the performance of the Snapdragon 810 and improve power efficiency and graphics while keeping the device cool as a cucumber.
It is very probable that the Xperia Z6 will keep to the OmniBalance design, but it may change some things. We think that the device will have a high-end metal frame with some waterproof feature and angular corners, plus its uniquely placed volume rockers. The finger scanner on the side-facing home button should also make an appearance, unless Sony decides to move it somewhere else.
Sony Xperia Z6 should also come packing with Marshmallow 6.0, an USB Type-C port and its 23MP camera sensor with a little upgrade maybe? We can only hope!
Source: TheInquirer