Sony Xperia Z5 review – the world's best smartphone camera to date?
Sony Xperia Z5 is one of the newer devices on the market and it is trying to re-put Sony on the smartphone market charts after an executive decision of cutting off lots of employees earlier this year. The move did not cut Sony's daily expenses too much as money is still being siphoned out through the mobile division, but any device being launched could be better than no device at all, right?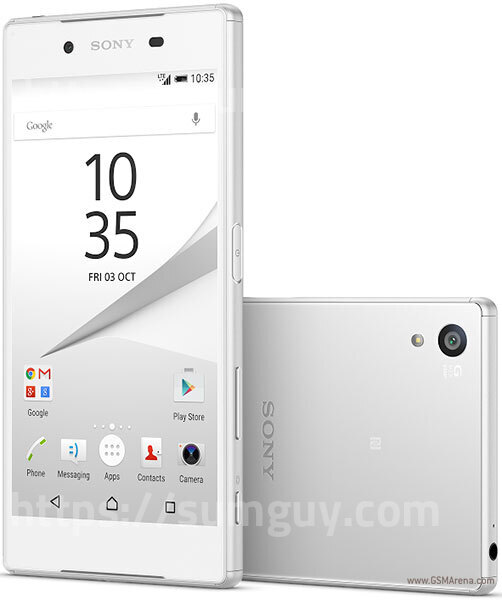 It appears that Sony is working on keeping itself relevant on the mobile market to no avail, hoping that the future will need its mobile expertise soon.
How does Sony Xperia Z5 fare this year? For one, it is considered the smartphone with the best camera around! The device is basically the dream of every mobile photographer or vlogger out there because not only does it take great photos, but it offers a beautiful display to check them on. It's not all sunshine and rainbows because one of the biggest problems of the device is the battery. But more on that later on.
Specs and hardware
Xperia Z5 is the latest phone of the line and it does retain the design choices that made Xperia phones must-haves in the past. The Omnibalance design – as branded by Sony – accentuates inoffensiveness and symmetry, but manages to keep the spirit of Sony Xperia alive with every iteration. A few physical differences include a wider and flatter power button that acts as a fingerprint sensor as well, a detail that most other OEMs are getting rid of now.
Sony Xperia Z5 is basing its design on an illusion that its display edges are all blunt when, in fact, the sides are rounded up to make sure you don't hurt yourself? It is comfortable to hold though and there is no danger of dropping it on the floors anytime soon. As it happens with most recent Sony products, the device is water and dust proof and it has an Index Protection rating of 65/68. Of course, it's all good if you keep the SIM and MicroSD card tray sealed. The microUSB port is capless and, as a result, Sony advises you that if you drop the phone in water, you have to wait for it to dry out before attempting to recharge.
When it comes to raw power, Sony Xperia Z5 is sporting a Qualcomm Snapdragon 810 (made by a quad-core 1.5 GHz Cortex A53 and a quad-core 2GHz Cortex A57) with an Adreno 430 GPU and 3GB of RAM. Its internal storage is made up of 32GB plus a microSD slot that supports up to 200GB. Everything can be admired through the 5.2-inch display with a 1080 x 1920p resolution at 428 ppi pixel density protected by scratch-resistant glass and oleophobic coating.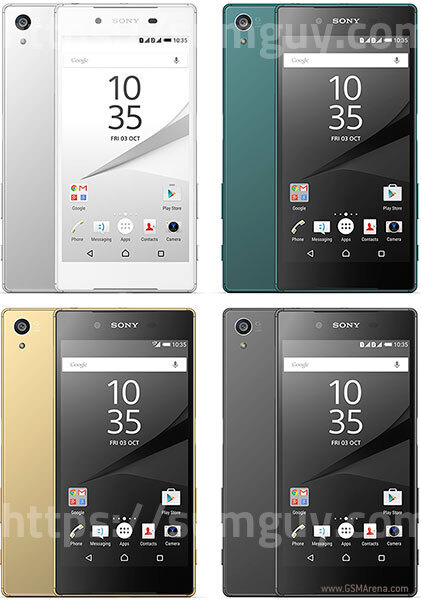 Sony Xperia Z5 display
The 5.2-inch display is one of the best around and, even if it does not go beyond a full HD, it does offer one of the finest mobile screens on the niche market right now. The screen has a Luminous LCD display which has great color reproduction and gorgeous black levels as well as respectable viewing angles.
When it comes to sound, Sony used its common front-facing stereo speakers on the top and bottom. They are similar to HTC's Boomsound speakers. The audio is clear, strong and loud, but some complain that it may lack some bass power.
When it comes to performance, Sony's most recent device proves to be one of the best on the market as well; in benchmarks it manages to catch up and even beat its competition (Nexus 6P, Samsung Galaxy S6, HTC One A9) in some categories. The apps load in a matter of a few milliseconds and there is no slowdown when it comes to running more apps at the same time.
The device runs on Android 5.1.1 at launch, which is a little of a disappointment, considering that Android 6.0 Marshmallow has been around for a month or so already. But that will be fixed when the update comes along.
Camera – one of the best cameras in the world?
Sony Xperia Z5 is branded as having one of the best cameras in the world for a smartphone device in 2015, and the device lives up to the statement. The primary camera has a 32MP sensor that stands out, and it is no surprise since Sony does make cameras and components not only for itself but for Fujifilm, iPhone and Nikon as well. It has a 1/ 2.3-inch Exmor RS 23MP camera with autofocus that allows it to catch clear images in 0.03 seconds. The camera also allows video capture at [email protected] with HDR.
https://www.youtube.com/watch?v=6KfKA4iX1PQ
The secondary front camera has a 5.1MP sensor that catches frames at 1080p with HDR.
Sony Xperia Z5′ s camera allows users to catch great moments with automatic effects but it also allows them to control their story with the manual mode. The resulting photos are among the best you will ever find on a smartphone in 2015, with great definition even in night settings where we all know things get pretty blurry and noisy.
The letdowns
If we are to nitpick, the first concern with Sony Xperia Z5 is the battery. The 2,900 mAh cell promises to last up to two days of usage, but that is just impossible, right? If you are barely using your device, maybe it will last that long. But if you use the gorgeous camera or play some games, that usage period will drop significantly, as it happens with all devices.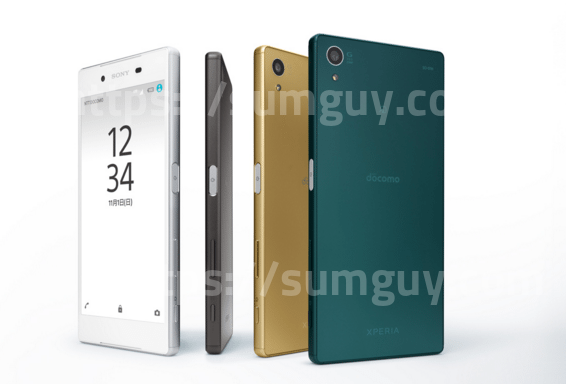 Conclusion
Pros: All in all, Sony Xperia Z5 managed to save Sony's name, at least for now, by offering a great product with little details to criticize. Its camera has reason to be called the best mobile lens in 2015 ( and Samsung may want it in its next flagship!) and its performance does not disappoint. One of the better aspects of the device is the gorgeous display that just makes you want to look at things all the time.
Cons: The little problems that Sony Xperia Z5 has are the lackluster battery and the speakers. The device will not last for long when you use it extensively and those speakers cannot be used without headphones or a portable audio enhancement if you want loud music with clear definition.
Conclusively, Sony Xperia Z5 is a good smartphone coming from the Japanese multinational. It is perfectly constructed, although some may say it lacks personality. Is it a good acquisition? That depends on how you use your smartphone on a daily basis, but in my personal opinion, it is one if not THE best smartphone around. You can find the device online and in stores at prices starting from $660.
Source: GSMArena