Sony [email protected] could help the entire world in the near future. The app allows scientists to use your smartphone as a fraction of a super-computer in order to process the way in which proteins bend themselves in order to form building blocks that form out tissues, bones and skin or anything else you can think of that is biologically attached to you.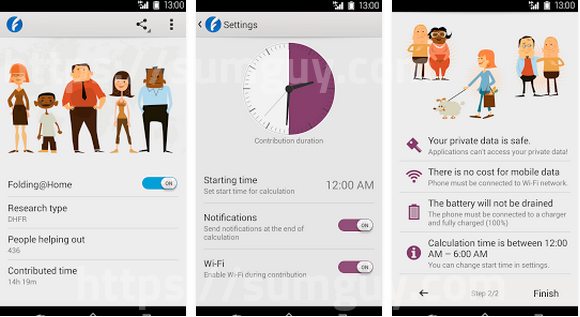 There are times when proteins don't form correctly and this is the way illnesses are born. The process is very fast, which means scientists are having a tough time observing it. This is why a program showing the process was developed by a doctor at the Stanford University and, in order to save power, the [email protected] app was created in order to take advantage of spare processing time on various devices from Sony.
Some Xperia phones are becoming eligible for the beta version of this app; those special devices include Xperia Z series devices, Xperia T2 Ultra, Xperia T3, Xperia C3 and Xperia M2 Aqua.
The app runs only when you sleep and only when your device is plugged in so it won't eat your phone's battery. When the beta tests are completed, the app will become available to all Android devices.
[googleplay url="https://play.google.com/store/apps/details?id=com.sonymobile.androidapp.gridcomputing"]