Sony adds Android 6.0 AOSP binaries, including files for Xperia Z5
Sony recently released the AOSP Android Marshmallow binaries for the open devices and Xperia Z5 is included. Unlike other OEMs, Sony recently decided to empower its devices with unlockable bootloaders and if you do own one of these smartphones or tablets, you will find it easier to flash AOSP ROMs on your device. The Marshmallow-based AOSP binaries for almost all Sony devices are out now and you will be able to find them via the source link below.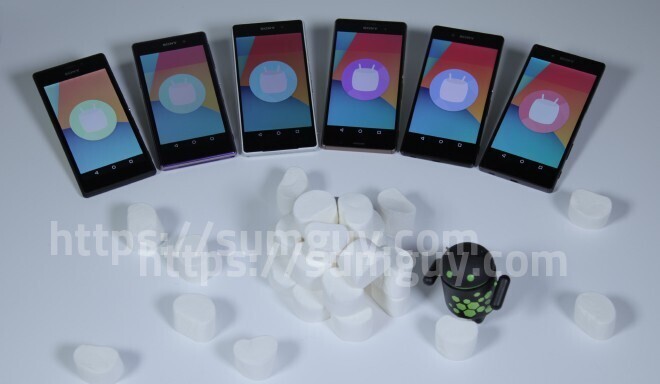 The most important of all devices is Sony Xperia Z5, one of the better smartphones out there. It is distinct from the previous Sony smartphones like Xperia Z3+/ Z4, mainly because it is free from the previous devices' overheating issues. Its design is much improved as well, making it one of the slimmest and most beautiful smartphones of 2015. This smartphone is now open to tweaking, modding and after-marketing too. If you own one of the Xperia devices that can be unlocked, then you too can start flashing Android 6.0 AOSP on your smartphone.
Which Sony Xperia devices get AOSP binaries?
Below you can find a list with the devices getting AOSP binaries for Android 6.0:
Xperia T3
T2 Ultra
Xperia M2
Xperia E3
Xperia Tablet Z
Xperia Z
Xperia ZL
Z Ultra
Xperia Z1 Compact
Xperia Z1
Xperia Z2
Z2 Tablet
Xperia Z2 Compact
Xperia Z3
Z3 Tablet
Xperia Z3 Compact
Xperia Z4
Xperia Z3+
Xperia Z4 Tablet
Xperia Z5 Compact
Xperia Z5.
There is a nice list of devices getting the Marshmallow treatment, and it is all the more impressive as this list also takes into consideration tablets and smartphones as old as 4 or 5 years that are getting the treatment. Even if the older devices will not be as fast and smooth-running, they will still run the software, which is more than what we can say about other OEMs (LG, HTC, Samsung for example).
Source: Sony Mobile