Sony accidentally leaks Xperia E4 tablet design and some specs
Sony just released some info regarding the new Xperia 4 tablet, including part of a photo. According to XperiaBlog, the device will be showed for the first time on March 3rd, which means it will take place at Mobile World Congress in Barcelona. The information first appeared into the official Xperia Lounge app and was shown in an XperiaBlog screenshot.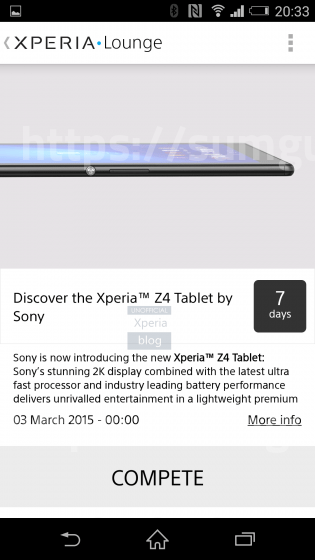 The information has already been pulled, but as you know, it's already too late. The above image shows some phone hardware similar to the Xperia Z3 Tablet Compact. It appears that the device will have a 2K display with a very fast processor and a powerful battery.
Source: XperiaBlog via AndroidPolice