Snapdragon 820 details leaked – the New Qualcomm SoC could change the game
Snapdragon 820 was recently leaked and its specs seem to wash away some of that shame Qualcomm has been enduring since the beginning of 2015. If you are a casual fan of Android you must have at least heard of the heating issues surrounding Snapdragon 810 at the beginning of this year and at Samsung Galaxy S6's launch. The newest SoC (MSM 8996) could put Qualcomm back in league with the good guys.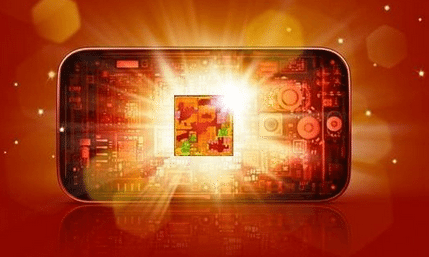 Snapdragon 820 will be the first to use Qualcomm's newest ARM core called Hydra. The leaks seen so far mention that the SoC will have a 35% increase in performance compared to the Cortex-A57 ARM reference core, even if it will be a quad-core chip and not a hyped octa-core.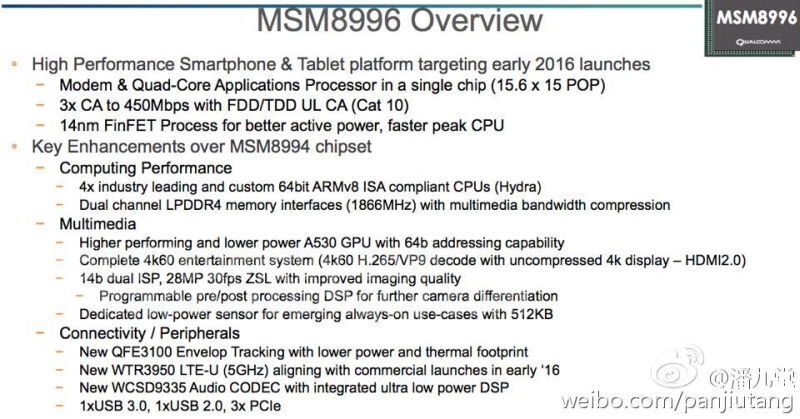 When it comes to the GPU support, the Qualcomm 820 Soc uses an Adreno 530 which assures future users of 40% improvement in performance with a 30% efficiency boost. It will also be based on 14nm architecture, which is an improvement from the 20nm Snapdragon 810 used. This should help the SoC keep a lower heat at higher clock speeds.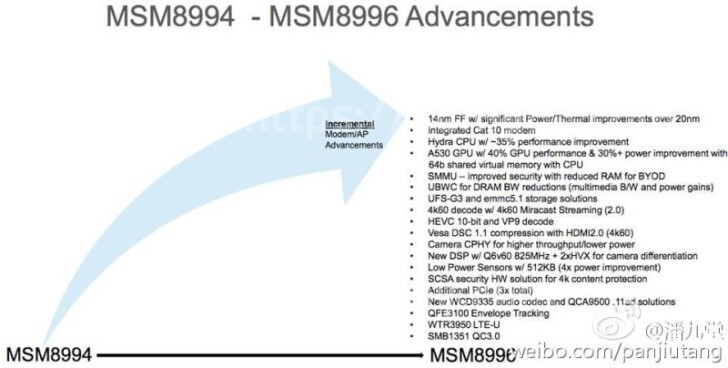 The SoC will support cameras up to 28MP with low-level sensors and programmable DSP, and LPDDR4 memory. Snapdragon 820 should launch to OEMs at the end of 2015, but we will probably see it on next year's flagships.
Source: AndroidPolice
Photo source: Weibo