Snapchat update to v9.7 – two new features to share with your friends!
Snapchat just got an update to 9.7 and the app itself is not fundamentally changed, but you are getting a couple of new features.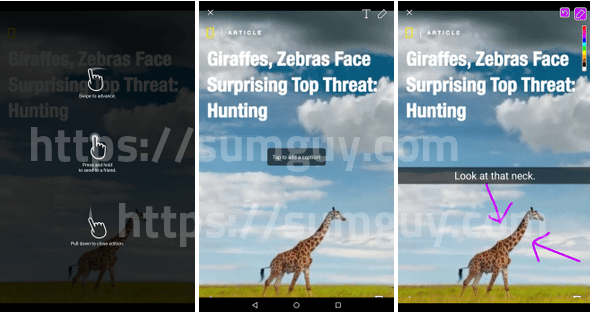 The first change is regarding snaps highlighted in Discover, the part of the app that shows popular content from mediums such as National Geographic and CNN. Now, users can tap and hold on the center of the smartphone to share a clip with your friends. The app will even let you add captions, filters and doodles before sending the snap to your friends.
The second new feature is zooming in on videos while recording. In order to zoom, you will have to drag your finger across the screen.
[googleplay url="https://play.google.com/store/apps/details?id=com.snapchat.android"]