Samsung said to buy BlackBerry soon for $7.5 billion
Samsung is reported to buy Blackberry soon or they at least made the first steps towards an offer for the Canadian company at the moment. After the news spread around, the Blackberry stocks vent up 2 % in a few hours, and the stocks ended up on a high note. It is said that Samsung is now looking to buy the competition smartphone company for $7.5 billion, despite the fact that Blackberry is having a hard time on the market at the moment.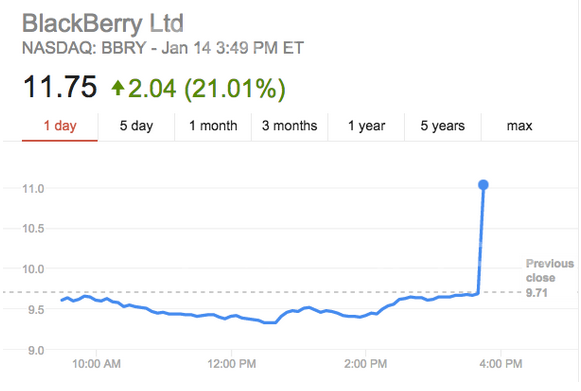 Last year, the situation was reversed, as Blackberry was looking to find a buyer in Samsung and Google, but in the end all deals broke off.
Even if they tried to revamp and restart their smartphone line, Blackberry recently decided to go back to the roots of their success with a revamped physical keyboard and a changed Classic. BlackBerry Classic can't save the company on its own though, meaning that the Canadian company is still struggling to find its new footing on the market. Reuters reports that Samsung is looking to buy the company mainly for of its patents and not the actual hardware. Last week, executives from both companies were reported to meet about a deal.
Source: TheVerge