Samsung Pay finally goes on Google Play Store
Samsung Pay is finally on the Play Store, and if you own one of the four devices that can support it, you can go ahead and download it. The app is now also available on Google's Play Store. It's been out for a while now, but you could only download it from Samsung's own app store.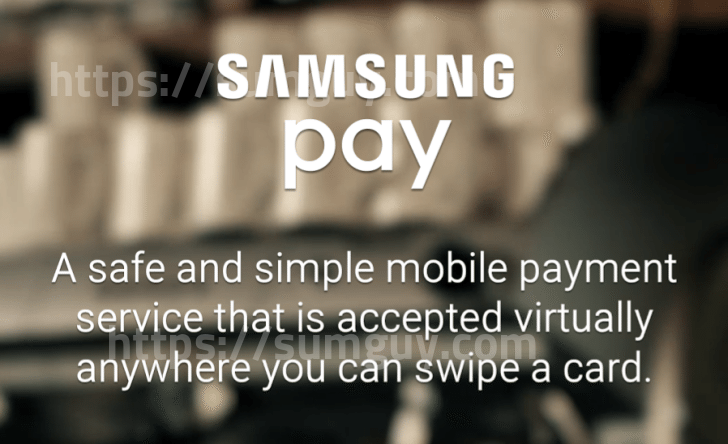 Availability on Google Play Store does not make Samsung Pay available to more devices than before. You can use it only if you have a Samsung Galaxy S6, Galaxy S6 Edge, Galaxy S6 Edge+ and Note 5.
The sad part is that the Play Store version of the app will prompt you to download the more recent version from the Samsung page. This could be a gimmick from the OEM to make you more invested in the app and to let you know it is available and that you can use it.
The mobile payment method is available on US carriers such as AT&T, Verizon, T-Mobile, US Cellular and Sprint. The installation is free and you will get more and more places to use the app in the coming days, including Starbucks. Give it a look below:
Official press release:
[box type="shadow"]
Samsung is bringing Samsung Pay to Verizon customers. With the latest support from Verizon, Samsung has expanded Samsung Pay's commercial availability to consumers on all major U.S. wireless carriers, including AT&T, Sprint, T-Mobile, U.S. Cellular and Verizon.
Verizon customers with the Samsung Galaxy S6, Galaxy S6 edge, Galaxy Note5, and Galaxy S6 edge+ will be able to download and install the Samsung Pay application from Google Play beginning Oct. 21 at 12:00 PM ET.
Launched on September 28 in the United States, Samsung Pay is a simple and safe mobile payment service that works almost anywhere you can swipe or tap your card. Samsung Pay is compatible with most existing and new terminals, including most magnetic stripe, EMV and NFC terminals. That means Samsung Pay works at more places than any other mobile payment service.
Nana Murugesan, VP of Strategy and Operations, Samsung Electronics America released to the following statement on the new partnership with Verizon: "We are proud to partner with Verizon to bring Samsung Pay to Verizon customers. With Samsung Pay, Verizon customers will be able to shop like yesterday and pay like tomorrow. With the widest acceptance of retailers, Samsung Pay works almost anywhere you can swipe or tap your card."
Let me know if you plan on covering Samsung Pay's partnership with Verizon, or if you need any additional details.
[/box]