Samsung Gear S2 available to buy from online stores!
Samsung Gear S2 is finally live and you can order it online, if you want one of these babies that is. You can even choose because you have more options: S2 and S2 Classic, plus tons of watch-faces and straps. They start at prices if $299 for the S2 and $349 for the S2 Classic, but you can be sure this is Samsung's best wearable yet.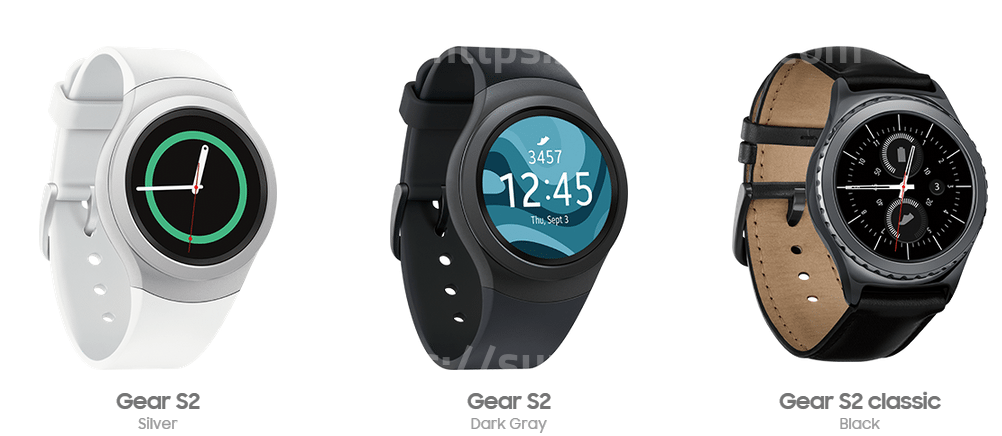 The smartwatch looks good, keeps to the classic appearance of a watch but is very very smart because of Tizen OS, Samsung's proprietary operating system. This means you will be learning to operate on a whole new and different interface from the likes of Android Wear or Apple Watch, but this is indeed a complete experience that will make the device remarkable and memorable. It even has NFC, which means that, if you pair it with a Samsung device that supports Samsung Pay, you will be able to use it to make mobile payments in the near future.
Samsung Gear S2 is already available for order on Amazon, Samsung's official site and on Best Buy. (Macy's decided to bulk the price of each model by $50, so we don't recommend it.)
Samsung Gear S2 is the cheaper version for the Samsung wearables made in 2015, and it shows, it has a minimalist design while still trying to maintain a classic watch look. The S2 Classic is much more elaborate design-wise and it tries to emulate a traditional watch. Both devices have rotating bezels that help you navigate the user interface, long-lasting batteries and round AMOLED displays.
Source: Amazon