Samsung Galaxy Tab A – a budget-friendly mediocre tablet – comes to the US
Samsung galaxy Tab A is Samsung's attempt at classy-ing up a budget tablet.  It has a metal chassis and 4:3 aspect ratio and it is on its way to the US. The device will be available to Americans starting May 1st and it will be found on the likes of HH Gregg, Amazon and Best Buy first.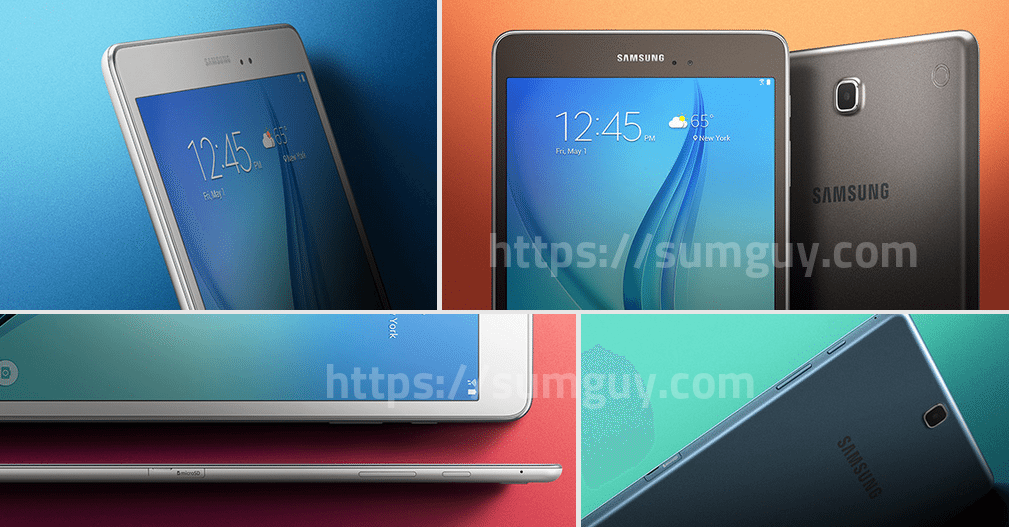 As its category says, this budget device does not excel when it comes to specifications. It runs on a Cortex A-53 processor running at 1.2 GHz with 2 GB of RAM, and 16GB of storage.
There's a 8" option and a 9.7" version, both owning a 5MP camera and running on 1024 x 768p resolution. If you are not disturbed by the low pixel density, the 8" version sells for $230 and the bigger version sells for $300. Both versions will be available in white, smoky titanium and blue. You can already place a pre-order if you really want one of these.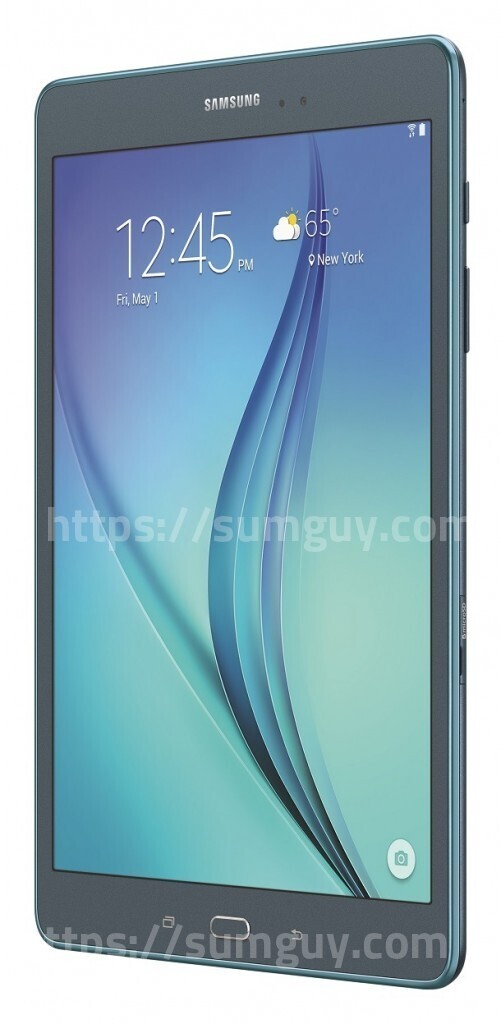 A different Galaxy Tab A 9.7" option with an included S Pen will sell for $350 starting May 17th.
Each device comes with Microsoft Excel, Word and Powerpoint plus 100 GB of OneDrive for the next two years. (Yeah, yeah, we get it; Samsung partnered with Microsoft to preload the latter's software.)
Press release:
[box type="shadow"]Connect to All You Need with the Samsung Galaxy Tab A
Newest Galaxy Tablet Series connects you to your Galaxy and beyond
RIDGEFIELD PARK, N.J.–(BUSINESS WIRE)–Samsung Electronics America, Inc. (Samsung) today announced the introduction of the new Galaxy Tab A™, delivering an assortment of benefits to better connect with people, entertainment, work and more. Featuring an extremely thin design, the Galaxy Tab A™ is a lightweight portable tablet for everyone in the family.
"This latest addition includes some of the best features of the Samsung Galaxy Tab series, while streamlining connectivity," said Gary Riding, senior vice president, Mobile Computing at Samsung Electronics America. "The tablet will let users connect to everything that matters, from family members, friends and colleagues, to work and entertainment content, as well as other smart Samsung devices."
The Galaxy Tab A™ is designed to fit seamlessly into your life through useful features, from letting kids learn in Kids Mode*, a fun and safe environment, to providing a personalized tablet experience in Multi User Mode. The Galaxy Tab A™ is the perfect fit for every member of your family both young and young-at-heart. Additionally, the tablet's 4:3 aspect ratio and Adaptive Display ensures the optimal viewing experience, automatically adjusting color gamut, contrast and sharpness to content on the screen — making it a great tablet for reading, watching a movie or surfing the internet.
For those looking to create and connect with more, the Galaxy Tab A™ lets you do so with ease through a range of features. Multi Window allows for easy multitasking, and with Microsoft Office for Android you can review and save changes to Word, PowerPoint, and Excel on your tablet. Plus, with an additional 100 GB of storage on Microsoft OneDrive™, complimentary for two years, you can keep all of your favorite photos, videos and documents in one place. The Galaxy Tab A™ also comes loaded with a variety of Galaxy Essentials and Galaxy Gifts from the world's leading premium mobile content and service providers, available for free via download and chosen to make your experience with the device even more enjoyable. Additionally, Samsung's Milk Music™, a streaming radio service that's an instant and fun way to discover and play the music you want to hear, will come pre-loaded on the tablet.
Featuring a range of tools such as Quick Connect, SideSync® 4.0 and Smart Switch, the Galaxy Tab A™ makes it easier than ever to share your content across most Galaxy devices, while connecting and controlling your Samsung ecosystem.
Available for pre-order from major retailers and at Samsung.com starting today, Galaxy Tab A™ will be in stores nationwide, including Best Buy, HH Gregg and Amazon starting on May 1. Consumers will have the choice between the 8.0-inch Galaxy Tab A™ at $229.99 and the 9.7-inch version at $299.99 – both offered in White, Smoky Titanium and Smoky Blue. Additionally, a 9.7-inch Galaxy Tab A™ version in Smoky Titanium will include an S-Pen for $349.99 and will be available for sale starting May 17.
For more information, please visit www.samsung.com.
*Kids Mode downloadable from Samsung Galaxy Essentials[/box]
Source: BusinessWire