Samsung Galaxy S7 renders appear online – could the 2016 flagship really look like this?
Samsung Galaxy S7 may have leaked in some very revealing photos earlier today and there's even a video of it out there! Its official release is still a long way away, but that does not mean that the internet and its snitches will not show us everything there is to know about a device beforehand.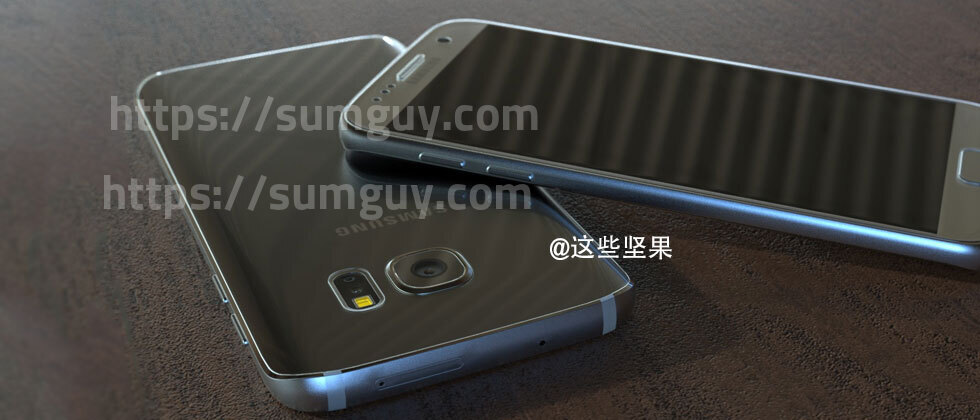 The released images show a Galaxy S7 pretty similar in shape and form to Galaxy Note 5. In order to make the device look thinner, its corners are curved inwards on the back of the device. The S7 Edge variant should be the same with the exception that its edges would point up front. We don't have an official spec list yet, but speculation runs amok.
Here's what we know about Samsung Galaxy S7:
5.1-inch Super AMOLED display with 1440 x 2560p (Quad HD)
Qualcomm Snapdragon 820, Samsung Exynos 8890
4 GB RAM
Android 6.0 Marshmallow
20MP back camera with 4K video recording features
8MP front camera
3,500 mAh battery
16/32/64 GB storage with microSD slot (possibly)
fingerprint scanner
force touch pressure-sensitive panel under the display
Corning Gorilla Glass 5 front and back panels, curved glass edges on the rear
dimensions: 143.4 x 70.8 x 6.9mm.
The video above was published by 3D designer Jermaine Smit, who says that he based his images on the leaked designs of Samsung Galaxy S7. The images in this article are also based on Smit's 3D designs – they are not photos. Expect the real device to make an appearance at the Mobile World Congress in Barcelona, which takes place between 22 and 25 February 2016.
Source: Slash Gear