Samsung Galaxy S6 will have two variants – one flat and one curved – new reports say
Samsung Galaxy S6 will be announced next month at MWC and it appears that it will come in two design options: one curved and one not curved. Bloomberg reports that the latest Samsung flagship will have a Note Edge-style curved screen with not one but two edge displays.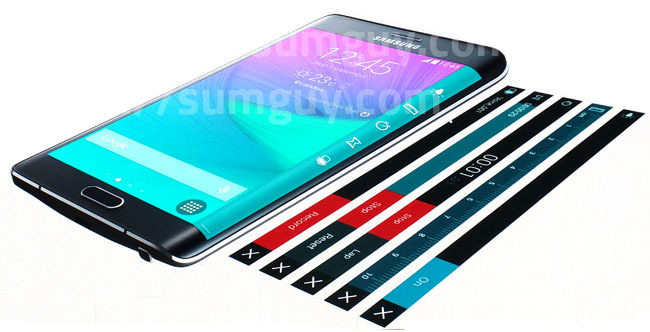 It appears that both Galaxy S6 versions will have a 5.1" display while the curved device will have edged and rounded displays on the right and left sides apparently. SamMobile says that the curve will be much gentler than the Galaxy Edge in order to allow side-mounted volume and power controls to be applied.
The new Samsung flagship will also have a metallic frame, which was a given considering Galaxy Alpha, Note 4, Note Edge and other similar devices launched in the last six months have all had metal frames.
Samsung is also taking a chance on its own processors after dumping Qualcomm earlier last year, a move that made Qualcomm eager to defend its products. The overheating issues of Snapdragon 810 in tests made Samsung use its next-gen Exynos chips on all Samsung Galaxy S6 devices. Even if most customers will see no difference, it appears that Exynos is on par with Qualcomm's most recent iterations as Exynos 7420 seems to be a better choice compared to Qualcomm's Krait ARMv7 CPUs that really need a core architecture redesign.
Samsung is also coming back strong on a much more competitive market as Apple's iPhone 6 and 6 Plus have taken over the global market in offering their phablet-like experience on a slim device. Lenovo and Xiaomi are also rising on the Chinese market – the most profitable medium of business at the moment – and offer their own Android experiences. This means that Samsung's position as the king of the Android world is slowly declining as reports say the company's net income plunged 27% to 5.29 trillion won in the fourth quarter.
Samsung Galaxy S6 will most likely be unveiled on March 1st at the Mobile World Congress in Barcelona so stay tuned for more info soon!
Source: Bloomberg via AndroidPolice