Samsung Galaxy S6 shows overwhelming storage benchmarks of its new UFS 2.0 NAND storage
Samsung Galaxy S6 breaks every record known to mobiles in every subcategory out there. This new benchmark shows this year's probable favorite flagship and its storage prowess. Samsung already announced its UFS 2.0 memory in up to 128GB and now we know that the flagship sports the same newer faster storage.  Galaxy S6's storage destroyed all available phones in tests.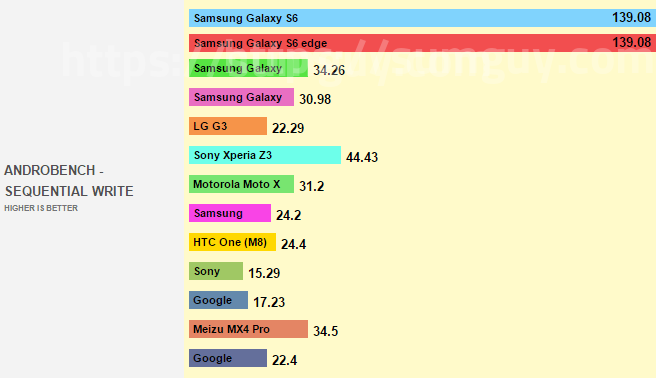 This new UFS 2.0 NAND storage offers faster performance when compared to the eMMC standard used up until now. This new piece of hardware can change the way mobile storage works and it can make microSD slots somewhat redundant. Samsung says its chips are capable of theoretical max read/write speeds of 350 and 150/s and they can read and write at the same time as prioritizing tasks. This means it is 1.4 and 1.6 faster than previous eMMC.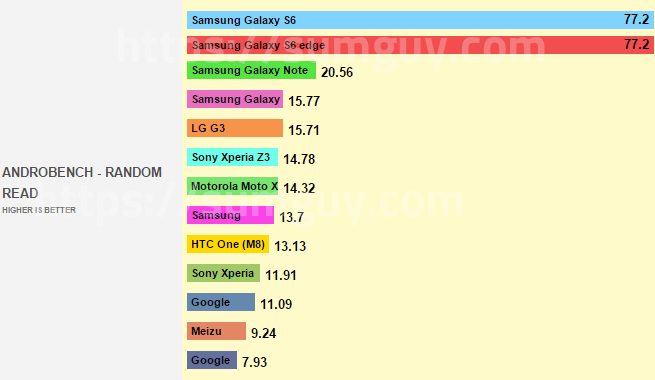 In the Androbench app, Galaxy S6 destroyed Nexus 6, Sony Xperia Z3, Note 4 and other phones, as you can see below.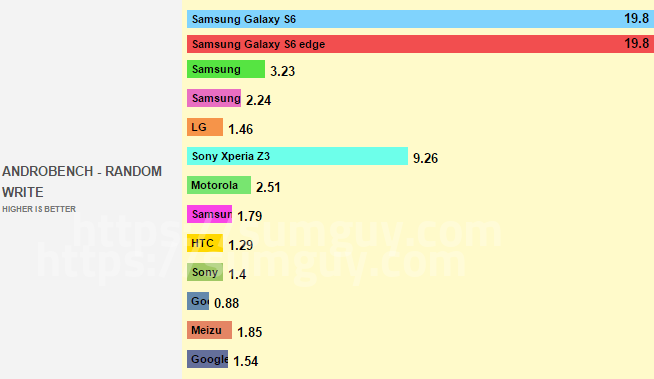 The random read and write don't change the performance of flash memory systems much, but they definitely show how good a device can be when working with large files. Of course, the disclaim is there and the results are said to be coming from a device in a non-final form.
Source: Phonearena