Samsung Galaxy S6 Edge Plus leaked on German website – slightly bigger device with the same specs
This could be what Samsung Galaxy S6 Edge Plus looks like, if we are to trust All About Samsung. There are a lot of rumors going on about such a device coming out sooner rather than later and this Plus version is supposed to be an even bigger phone hybrid than the last ones. There are some leaked images floating around, showing the possible device in relation to a Galaxy note 4.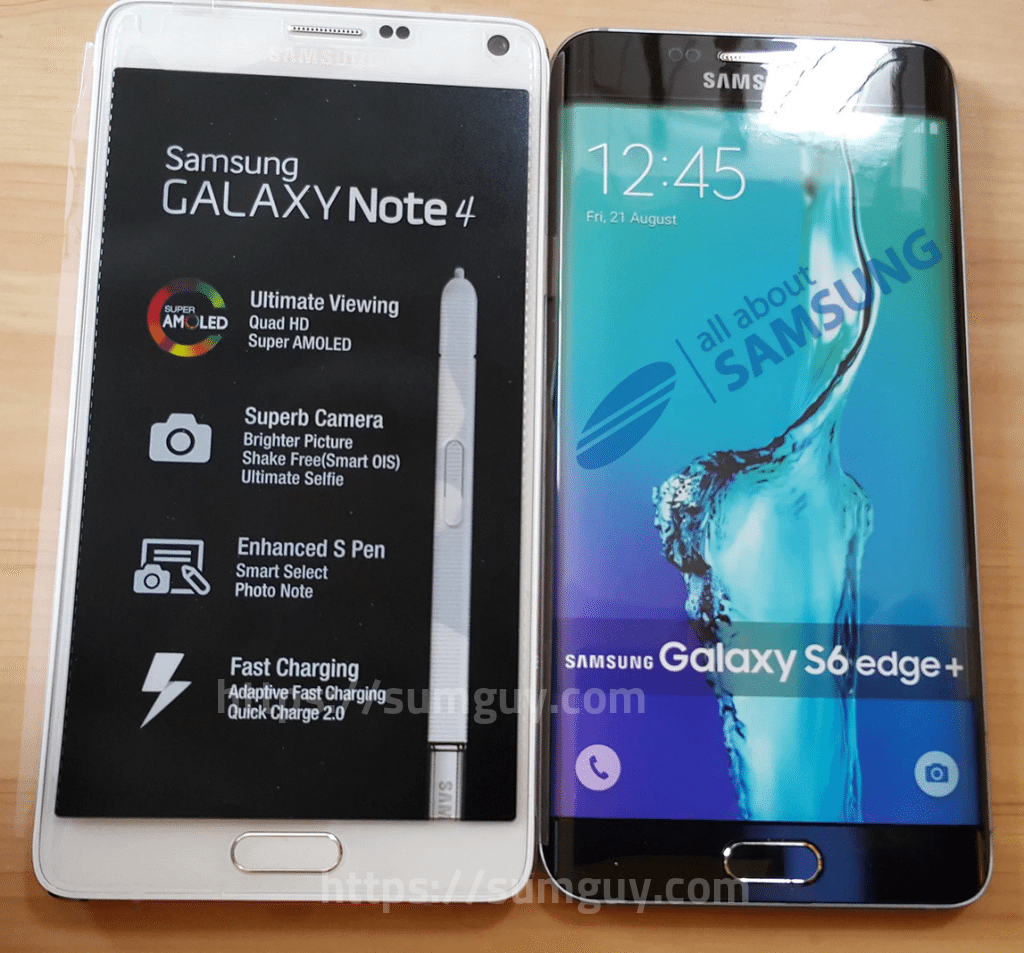 What's the deal with this device?
It appears that Samsung Galaxy S6 Edge Plus is just a slightly better version of the first Edge, the better part being the slightly bigger screen and maybe a different processor. The leak mentions a 5.7" display paired with an Exymos 7420 ARM chip, just like the S4 Edge, but other reports say the processor could be replaced with a Snapdragon 808.
The release date is noted as August 21st, which is – coincidentally or not – the rumored release date for Note 5 and Edge Plus.
Source: All About Samsung via AndroidPolice