Samsung Galaxy S6 and S6 Edge to be available on all 5 major US carriers
All five major US carriers will be selling Samsung Galaxy S6 and S6 Edge as soon as they become available. Sprint, AT&T, Verizon, US Cellular and T Mobile are going to sell Samsung's flagships according to various official statements. Its launch hasn't cooled down yet, but everyone wants to distribute it to the masses it seems, and distribute they shall.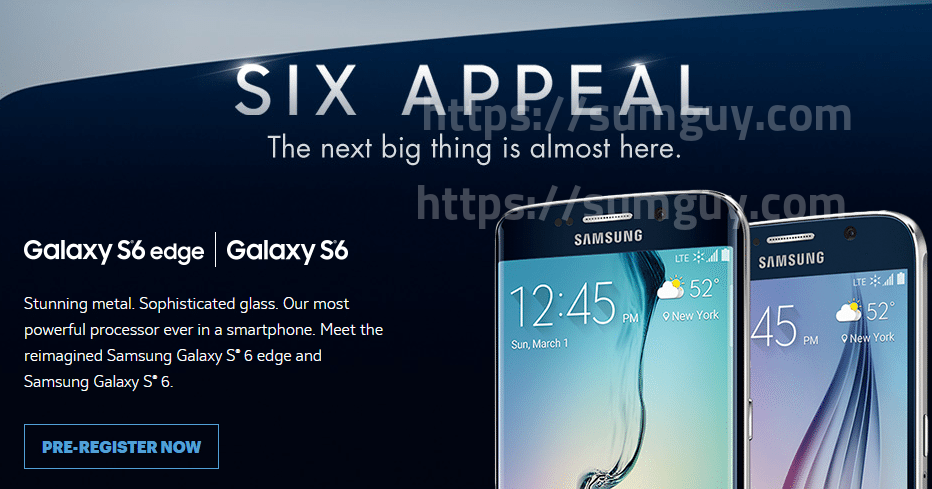 For starters, Sprint will distribute the blue version and there is no information regarding the price yet, as it is the deal with all carriers at the moment. If you want to receive email updates, you can sign-up on their website.
AT&T already set up a "coming soon" page for the S6 and S6 Edge and they both look innocently white. If you are keen on buying a phone that works all over the world and is not bound to one US carrier, AT&T is usually the way to go.
Verizon is also sporting the blue version of both Samsung devices and they show small amounts of carrier branding. A white model will also be available. You can be kept to date with info regarding the coming price and availability with an email sign-up.

T Mobile is also showing the apparently popular blue model paired with a video similar to that of HTC One M9 plus a sign-up page. Unlike the rest of the US carriers, T Mobile usually allows the bootloaders of its devices to be unlocked, making tinkering and other dangerous "baking" situations much easier for enthusiasts.
US Cellular will be sporting the same S6 and S6 Edge in blue and white. The pre-register function forwards users to the Samsung mini-site where you can select devices from the five carriers.
Samsung Galaxy S6 and S6 Edge will officially launch on April 10th and it will take between a week to six weeks for them to become available on all US carriers as well as world-wide.