Samsung Galaxy S6 Active available at AT&T
When your previous experience has already taught you that you'd be better off with a brick phone than a sensible smartphone, you know it's time for Samsung Galaxy S6 Active. Some of you are abusing your phones, willingly or not: you're either clumsy and always drop your possession on concrete or carpets (best case scenario) or you work in construction or pilot a helicopter or something. Of course, there are those who just love to "dress" their phones in colorful or strong cases like OtterBox.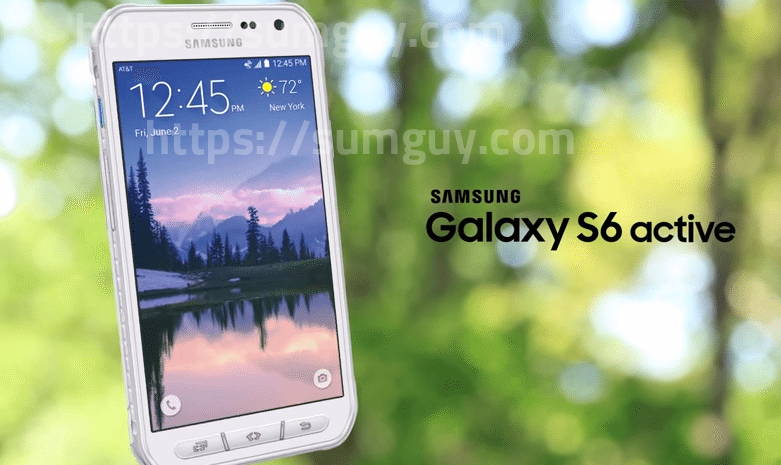 All of your problems can now be resolved with a Galaxy S6 Active you can get from AT&T. The device is basically a rugged-looking version of Samsung's 2015 flagship. Like other Active devices, it is dust and water resistant and looks much more imposing with its tough build than other devices.
The spec list is identical to that of the flagship S6: 5.1" 1440p display, Exynos chip, 3 GB of RAM, 16MP camera and 32GB of storage. The battery is much better though, getting an upgrade from 2550 mAh to 3500 mAh.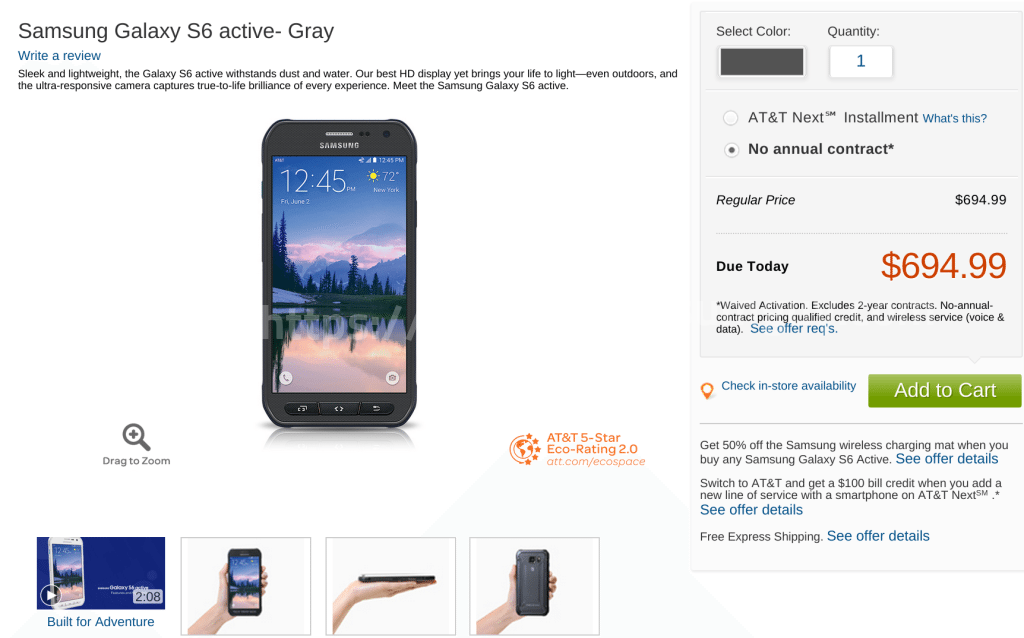 You can get a S6 Active in camo white, camo blue or gray from AT& T and you would only have to pay $695. You can also choose a Next plan and divide your payments into monthly fees of $23.17, $28.96 or $34.75.
Source: AT&T