Samsung Galaxy S5 presents a nifty fingerprint scanner you will have to setup in order to use. Sadly, recent tests show this scanner is not as slick as the one on iPhone 5s, but it can hold its own when it comes to authenticating Samsung accounts or virtual bank accounts. It lets you unlock or lock your phone or use your Paypal account to pay for things online.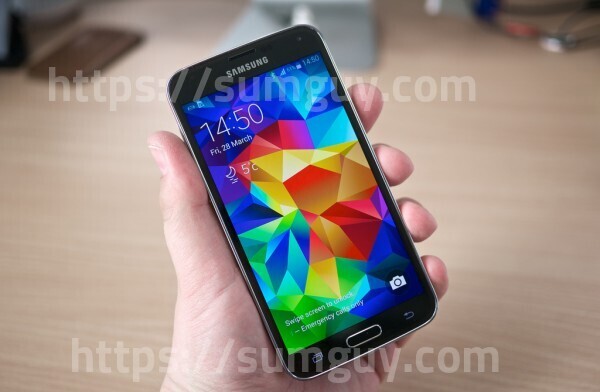 The fingerprint scanner lets users set up to three different fingers and back everything up with a dedicated password. It will require a swipe on the screen to read your fingerprint though, which is a pretty particular trick.
Samsung Galaxy S5 has a fingerprint scanner on the home button that you can use to unlock your phone.
To set it up you have to get into Settings, Quick Settings and then select Finger Scanner. There you will find various ways to set your fingerprint scanner. When you choose a finger to scan, you will have to repeat the swipe movement over the home button for 8 times in order for your print to be learnt and later used.
Below you can see a quick tutorial on how to setup your fingerprint scanner.