Samsung Galaxy Note Edge reaches the US market – see available prices here!
Samsung Galaxy Note Edge is available on the US market at the shocking price of $399 on contract at most carriers. If you want the Samsung device with the screened edge for extra (futuristic) space, you're in for an expensive-ish treat.
Note Edge costs around $900 off contract and US carriers will be selling the device with a two-year contract which makes the device cost around $399.99.
The Edge device is very similar to Galaxy Note 4, and under the stylish hood you will find a 2.75 GHz quad-core Snapdragon 805 processor with 3 GB of RAM and 32 GB of internal storage. It has a 16MP rear camera with a 3.7MP snapper in the front. It has a 2560 x 1440p resolution plus 160 pixels on the side. The side-display will display notifications, shortcuts and information while draining a bit of extra juice from the 3220 mAh battery.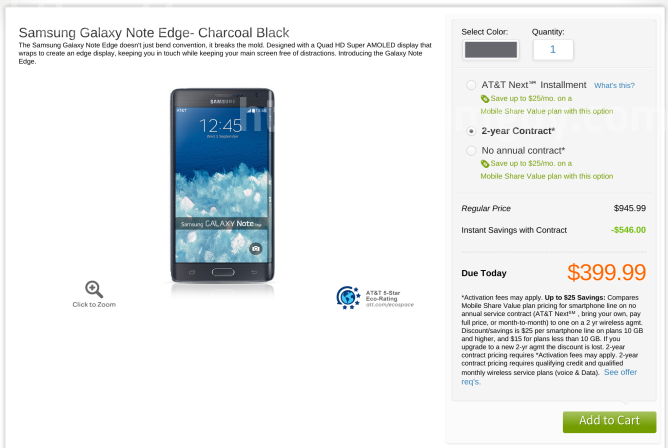 AT&T is selling the device on-contract for $399.99, whereas the off-contract deal is for $945.99, just south to a grand.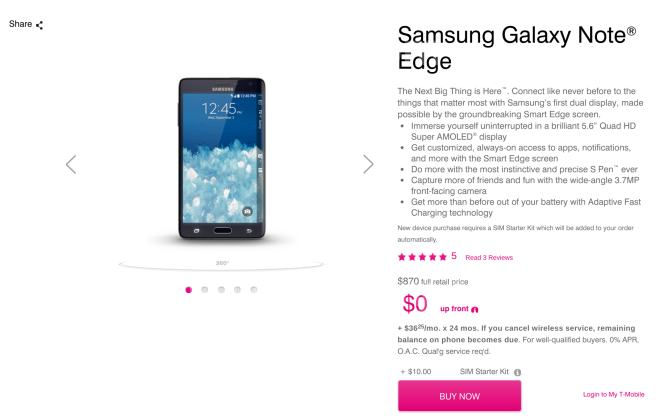 T-Mobile sells the device for $36.25 a month which adds up to $870, even if you don't get a contract to cut off some of those monthly payments.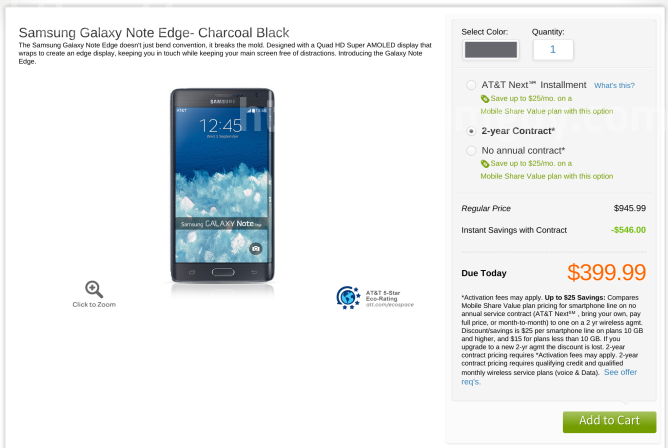 Sprint's two-year contract prices start at $429.99, and you can get it full price at $840, around $100 cheaper than AT&T. The two-year contract is $0 down with 24 payments of $35 each.
Verizon and US Cellular will be selling the device as well, but it does not show up on their websites, which means we have no official prices yet.
Source: AndroidPolice