Samsung Galaxy Gear smartwatch to run on Tizen and change appearance
Samsung 's next smartwatch is said to be smarter, better and easier to navigate. Plus, is will change its design a little bit and slim its bezels down! The next Galaxy Gear will reportedly have a round rotatable bezel that will be used for navigation and zoom in and out of photos. The round face of the device is a given considering that it will facilitate rotating the bezels for easier content access.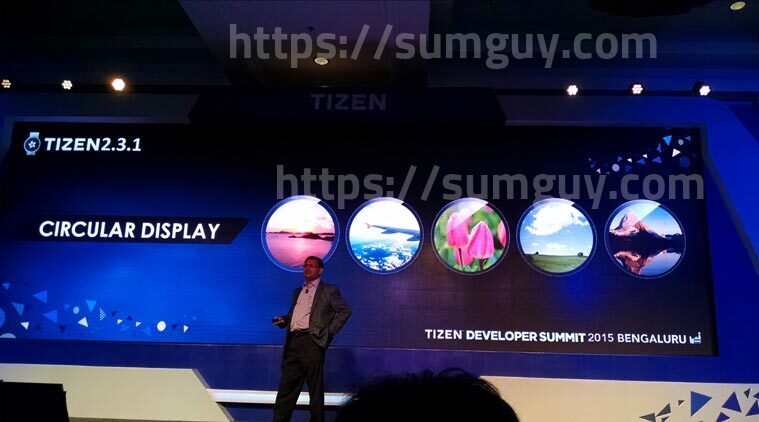 The info was relayed at the Tizen Developer Summit 2015 held in Bangalore, India, last week. This is pretty much all we know about it so far, as no other details were unveiled to the public.
Will the new Galaxy Gear device save Samsung 's smartwatch line?
The new Samsung smartwatch is codenamed Orbis, but its final name is allegedly Gear A. It is supposed to run on Tizen, Samsung's own watch software. It is possible that the device will be unveiled on August 13th, at a press event, when the South Korean manufacturer will launch its two phablets, Galaxy Note 5 and S6 Edge Plus. The gear watches have not been so well received, which means this could be a great step towards acceptance or the final nail in the coffin.
The new Galaxy gear device is rumored to have 768MB of RAM plus 4GB of storage and lots of sensors: a Wi-Fi chip, a GPS and a heart rate sensor, plus a digital crown win an undisclosed function.
Considering the fact that Apple is munching on high-end content and the Chinese manufacturers are taking over the low-end spectrum of the market, Samsung finds itself in a tough position that only toughens with every passing day. We shall see if they manage to get back on the high horse with their newest devices as sales have dipped across its entire smartphone line.
Source: Mashable