Samsung Galaxy A9 details leak out! Here's what the high-mid-range device is all about!
Samsung Galaxy A9 just leaked today and it seems that the Samsung security department should be more careful because yesterday it was the Galaxy S7 Plus renders, today is another device and tomorrow it could be their world domination plans for all we know.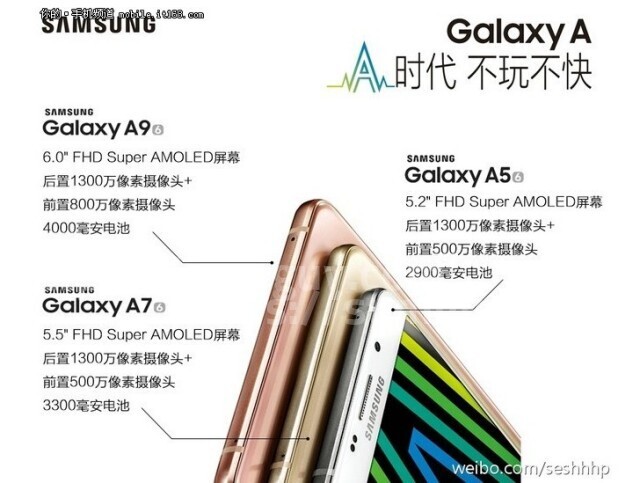 Batteries are at the core of devices and they have become a common problem lately because of various situations. First, batteries became non-replaceable, now smartphones are getting thinner and thinner and batteries are getting smaller and smaller. It appears that Samsung decided to go against the trend this time as the next Galaxy A flagship device will have a significantly bigger battery.
Samsung Galaxy A9 details leaked in some documents and, thanks to Phandroid, we can tell you what's what. A9 has mid-range specs with a high-end finish and it is powered by a much larger battery than other devices.
Possible Galaxy A9 specs:
6-inch 1080p Super AMOLED display
Snapdragon 620 processor
3GB RAM
13MP primary camera
4,000 mAh battery
Android 5.1.1.
The only possible letdown for this device is the OS it comes packed with; we were hoping for Android 6.0 Marshmallow by the time the smartphone launches, but it seems we will have to settle with Lollipop. This device will be part of the line of A devices which includes the previously announced A7, A5 and A3.
A9 also includes a fingerprint scanner in order to give support to Samsung Pay. All things considered, the device is a pretty high-end looking smartphone with a mid-range processor.
Now comes the bad news, as the device will launch in China in January and there is no release date for the rest of the world. The price tag is set at CNY 3,000.
Source: Phandroid