Root Explorer update to 3.3 – SD card writing without root on Lollipop devices
Root Explorer gets an update to 3.3 and it still keeps its relevance in play thanks to developer Speed Software. It's one of those apps you just have to have on your Android devices because it's useful. Version 3.3 uses the revamped Android 5.0 SD card management to write to external SD cards without root.
Root Explorer now works without root permissions so you can use it as a file manager where you cannot modify the /system partition or any other protected Android file systems. In the past, most third-party apps could only use one folder assigned to them and they could not be modified without root control. Now on Lollipop, new API intents were added and they give full read and write access all over the card.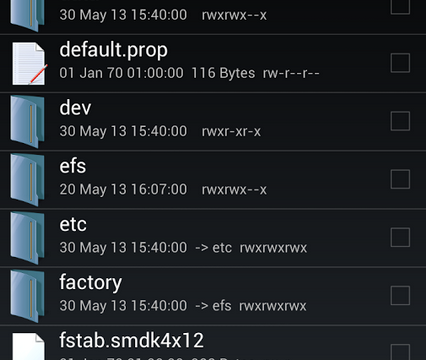 At the moment you won't find many Lollipop devices with SD card slots, but in the next couple of months, that will essentially change as Lollipop will take over the market. Root Explorer can also see SELinux properties on Android 4.3 devices which can help if you constantly work with security systems. The app costs arouind$3.99 and you can find it in the Google Play Store by clicking the widget below.
[googleplay url="https://play.google.com/store/apps/details?id=com.speedsoftware.rootexplorer"]