RAM Expander – the app that optimizes your phone memory
RAM Expander could prove to be the solution to all of your mobile problems! This app will augment your mobile memory and let you play MORE games and install MORE apps in the background than ever! When those pesky apps are prompting you because you have insufficient memory, what can you do? You either stop some processes or terminate background processes. That's not the way to go anymore!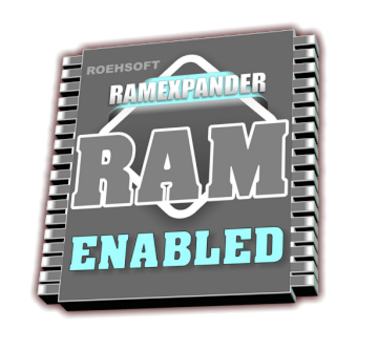 What RAM Expander does is occupy some of the SD card memory and transform it into additional RAM. This way, your SD card becomes a memory expansion device you can use. ROEHSOFT's tool works with rooted Android 1.6 and up and an external SD card. When you have more mobile memory you will not have to terminate background apps and your programs will work better. This is how you can make more memory on your phone when you need more.
Many games also present a problem on older devices because they require a lot of memory, but with this tool, you will fix the problem asap.
In order to use RAM Expander you will have to test it on the Memory Info & SwapCheck, which is free. The RAM Expander tool is not free however, as you will have to pay $10 to access it. Keep in mind that you can use this tool only if you have a rooted device with a microSD card.
The app extends a device memory up to 4GB and it creates a swap file on the SD card where the extra memory processes are stored. The maximum size of the swap file is 4GB. It is easy to use and offers you a widget for PNP swap and it gives you detailed memory information and analysis. You can give the app a good look below if you're interested: