Panasonic's LUMIX Smart Camera DSC-M1 is a camera-smartphone hybrid
Panasonic is following on Samsung's steps and launches its own super-camera ready to mount on a phone. We are talking about the LUMIX Smart Camera DSC-M1, a little point and shoot camera that compresses an entire Android phone on its back.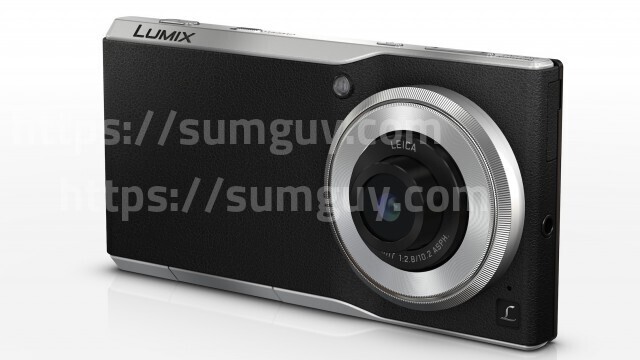 The smartphone face of the camera is a high-end device with a 2.3 Ghz Snapdragon 800 processor and 2 GB of RAM, a 4.7" 1080p display and a stock version of KitKat. It appears that the camera sensor is one of the best around, with its 1" length and 20 MPs. It is found behind the Leica F/2.8 28 mm lens with a manual focusing ring.
The device has physical buttons that allow users to engage with the camera app and make it resemble a full-on camera. The device presents manual controls for aperture, exposure, aperture and ISO 4K video shooting in full DSLR style.
https://www.youtube.com/watch?v=fJiJfGY_tLA
Lumix Smart Camera phone is a bit thick for its overall appearance at 21 mm, even if it is a little small for a camera, by comparison. It also has a microSD slot and is powered by a 2600 mAh battery and its only weak point could be the one intended to be its most powerful one: the lens doesn't move so users will not be able to zoom in or out on their subjects.
LUMIX DSC-CM1 has a nice metal and faux leather body and it will go on sale starting November in Germany and France. It appears the device will be sold for around $1164 (900 euro). The device will propagate on the European market, but AndroidPolice thinks it will never reach the US market.
Source: Panasonic 
[wdsm_ad id="1484″ class=" " ]