OnePlus Two pics released by Chinese regulators
The OnePlus Two phone was officially released today by a Chinese regulator. Last year, OnePlus made a hit with their first smartphone, the super-hip powerful device which sold for only $299, obliterating the competition. Now, the company hopes to hit a home run with the Two, which is supposed to be the bigger better version of any flagship on the market.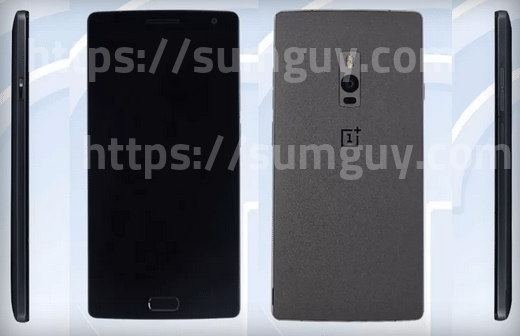 OnePlus Two was supposed to launch officially next month, but TENAA, a Chinese wireless regulator, has already published some pictures of the device. It looks pretty much the same, but it has a new physical button that can save anything. This button is supposed to be the device's extremely fast fingerprint scanner that OnePlus says is faster than Apple's.
According to some recent announcements, the OnePlus Two will have the aforementioned fingerprint scanner plus a Snapdragon 810 and 4GB of RAM and a USB Type-C connector. There have been hints at two SIM slots, but it was not confirmed yet. The price should be somewhere under $450, but we will have to wait until July 27th to find out more official details.
Source: TheVerge