OnePlus saves face with the launch of Oxygen OS
OnePlus finally managed to bring OxygenOS to life a few days ago, and it appears to be a pretty stable OS version that the company can use, especially after the struggle they have been through after the fallout with Cyanogen. Oxygen is a custom ROM based off of Android 5.0.2 and some people from Paranoid Android ROM had some input in its labor. The launch was supposed to happen at the end of March, but it got delayed for a few days.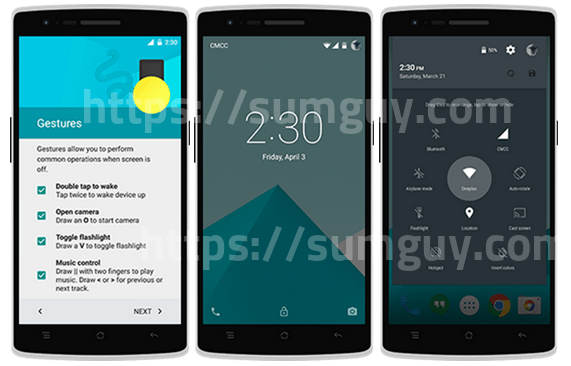 Most details are similar to a pure Android version, with a few tweaks here and there concerning gestures activated when the screen is off and some user customization applicable from the Quick Settings menu. OnePlus devices run on CyanogenMod 11S at the moment, and to change to OxygenOS you will have to manually flash the new ROM.
https://www.youtube.com/watch?v=Tn4hHhIHLxk
Most OnePlus owners are still upset because the Cyanogen aspect of the device was one of the best-selling points of these devices altogether and now that that is gone many questions still remain. The One is still behind some LG, Samsung, HTC and Motorola devices.
Source: OnePlus via AndroidPolice