OnePlus 2 review – the new "flagship killer" smartphone of 2015
OnePlus 2 is the newest Chinese 2016 Flagship Killer, but is it really worthy of this title already? We shall see next year. For now, it seems that this device could be a 2015 flagship killer, if not for some of its own shortcomings. Its best features are the beautiful display with a solid build and its low price for the features it offers. On the other side of the barricade are its heat up issues, the lack of a microSD, fast charging and NFC.
Design and display
OnePlus 2 is a well-earned step-up from OnePlus One, replacing its plastic body with a sturdy metal frame and a grainy grey back frame made of stronger plastic. If you are not pleased with the regular back cover, you can choose a bamboo, rosewood or dark apricot wood or Kevlar one for an additional $27. The display is relatively well-sized at 5.5 inches with full HD resolution at 401 ppi. The viewing angles are pretty good,with vivid colors and crispy brightness.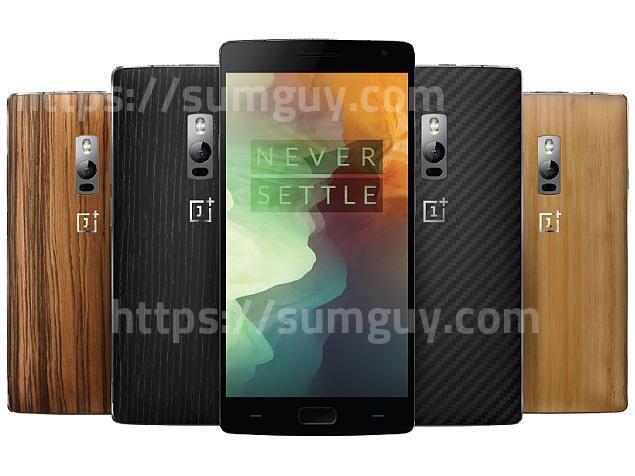 The device is a bit on the thick side, at 9.9mm, and it weighs a bit too, at 175grams or 6.17oz.
An important addition to the OnePlus 2 is the fingerprint scanner below the display. This digit reader is different from the likes of iPhone and Samsung because it does not require you to swipe your print on it. All you have to do is hold your finger on the reader and it will recognize you. You can register up to five fingerprints on the phone and you should register thumbs and index fingers too, for unlocking when holding the phone and unlocking it when it is laying down respectively. You should know that you cannot pay in shops with this phone yet; the fingerprint scanner function can just be used as an unlocker method.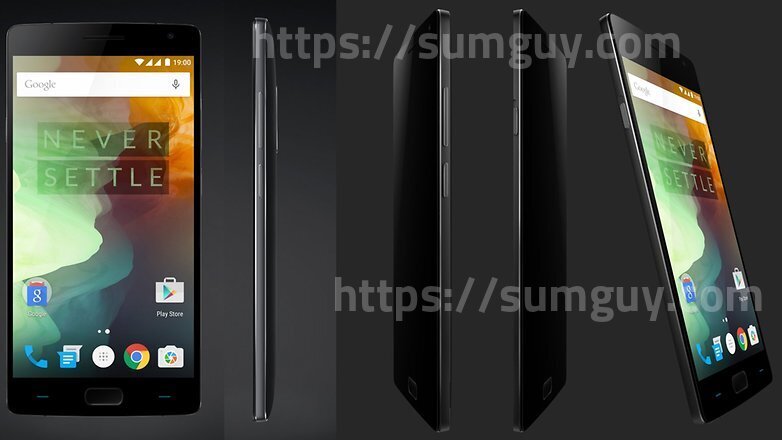 OnePlus 2 has an USB Type-C connector that you can safely use to charge your phone. This is the latest connection type and it will become available to more and more smartphones in the future, so it's a good thing to have. It is reversible and Plus 2 remains in history as the first world-wide selling phone with Type-C connectivity.
Hardware, camera and OS
OnePlus 2 is packed with the usual 2015 flagship hardware and then some. What we have here is an 1.8GHz octa-core Snapdragon 810 SoC accompanied by 4 GB of RAM. There's a lot of power involved, which can also mean problems. The processor packs some heat but it also gets overheated at times – not as high as other Snapdragon 810-packed devices like HTC One M9 – but it still gets hot when extensively used.
Performance-wise, the device runs very well, with some little drawbacks like the home button tardiness that will be fixed in a future OTA. The user experience is fluid and fast, but it seems like the device could do so much more.
OnePlus 2 has a 13MP rear camera and a 5MP front-facing snapper. The One specs were the same, but you can clearly see some differences when it comes to image quality. The rear camera now has laser autofocus and optical image stabilization. The camera has a simple app with a user-friendly interface and basic features like Beauty, Clear image and HDR. The resulting images are pleasing and on par with similarly-specked offerings on the market.
OnePlus 2 is running on an Android 5.1.1 OS with its own skin on top, Oxygen OS. There are similarities between stock Android and OxygenOS because OnePlus has kept most of the stock functionality of Google's operating system while improving its performance with more features such as Shelf – a secondary home screen. There are some drawbacks to this OS, for example the text message client which shows your messages and the messages your received from your responder in separate windows.

Battery
OnePlus 2 has a 3,300 mAh battery, an upgrade from the 3,100 mAh cell OnePlus One has. Since the screen size and resolution remain the same as with the previous model, power consumption should be stable, even if we are dealing with a more powerful SoC. Since the device does not have fast or wireless charging, you will be looking at long charging sessions for your device. You get a full day of usage even when you intensively use your phone, at least for starters. The biggest power-consumer on the Plus 2 is Android itself, which means there is not much you can do to improve your battery life.
Conclusion
OnePlus managed to construct another hit and it does live up to its motto "Never Settle". OnePlus 2 builds on its predecessor and it does not lose its appeal, with a decent price, great hardware improvements and a budget-friendly price for a flagship-wannabe. It feels more premium, it is stronger and sturdier and its OS is pretty promising too.
It is not flawless though, as Plus 2 does sport some issues when it comes to the fingerprint reader and the home button, and with some confusing software options. It does not have a microSD slot, which means you will have to deal with 16/64GB of storage and the lack of fast charging may be an issue for some people too.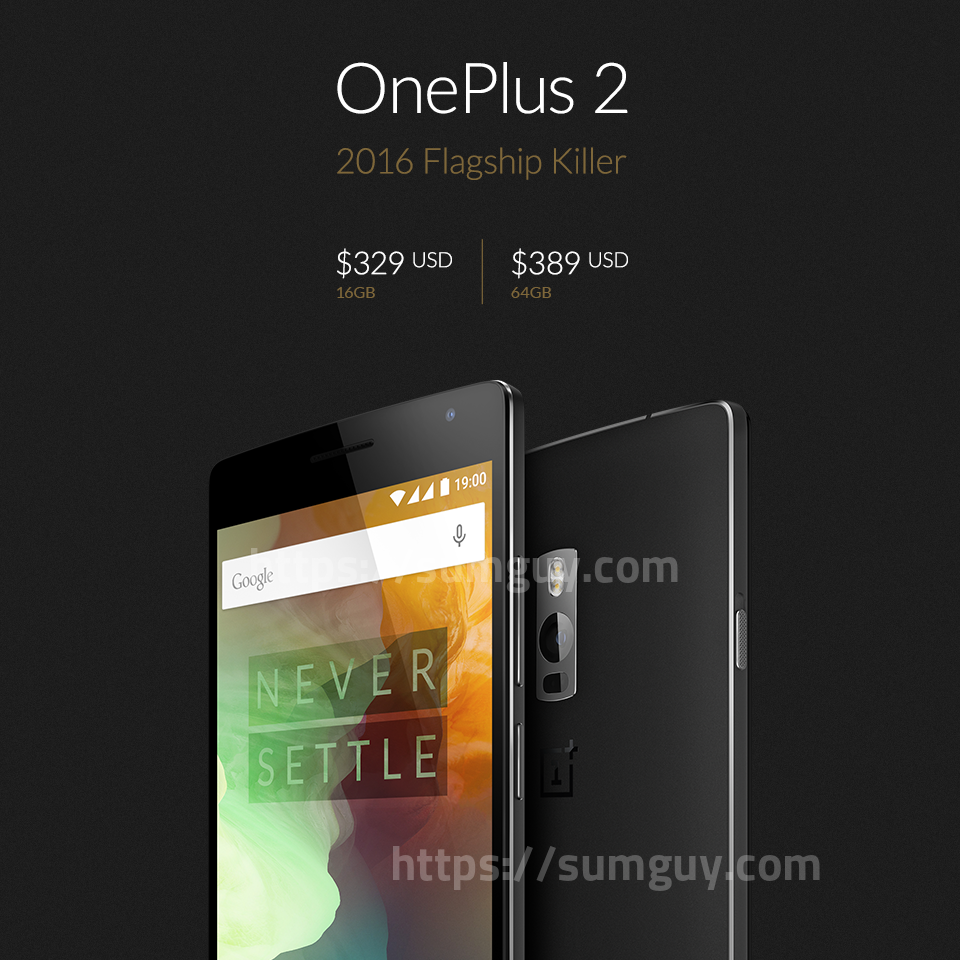 You can find OnePLus 2 selling for prices starting at $329. You can purchase it directly from OnePlus or from online stores. Sadly, the device still sells through the invite system, but it is much less restrictive than it was with OnePlus One.